GRETNA — For years, postseason success was unattainable.
Senior quarterback Tabron Mabins and his classmates were in elementary school, years from their debut for the Gretna varsity football team the last time the Hawks had won a playoff game. Gretna punched its postseason ticket in 2012, 2013 and 2015 but never made it out of the first round.
The drought provided a stark contrast to the accomplishments of the previous squads.
Back then, in a span from 2001 to 2011, a playoff run was the norm. Players delivered victories that extended seasons into late November and early December, put together 11 straight seasons with a playoff berth — including nine campaigns with 10 wins or more — and five state championships.
"That was a dynasty, a legacy. You'll rarely find a Gretna team to compare to [those teams]," Mabins said during practice this week.
Mabins, entering his fourth campaign as the Hawks' starting quarterback, has heard stories about the football program's historic success. There's no doubt about the talent those teams fielded.
But coming off a 9-3 2018 season, when the Hawks finally notched the elusive postseason win to get out of the seven-year funk they'd been mired in, there's reason to believe Gretna is on track to becoming the program of old and continuing its surge back to prominence.
"We have progressed since freshman year," said Mabins, referring to a season in which the Hawks went 3-7. "… I feel strong this year."
Mabins' confidence is based on the talent the Hawks return this season and their familiarity with an offense that utilizes the quickness and strength of a stable of productive backs.
When it opens the season in less than a week, Gretna will turn once again to the Wing-T offense it installed last year.
"Second year in the system, so we feel like we'll be a little more well-oiled," sixth-year coach Cole Simpson said. "We got the kinks out last year. We think we'll be pretty good on offense."
With fewer receivers lined up outside, the Hawks look to rely heavily on the run.
Despite losing the production of running backs in Jaylan Myers (729 rushing yards, 10 touchdowns in 2018) and Damien Canada (639 yards, nine touchdowns), the Hawks have plenty of other weapons.
Chief among them is Jorden Berger, a bruising 6-foot-1, 200-pound running back who rushed for 556 yards and eight touchdowns a year ago. Daelyn Miller, who piled up nearly 500 rushing yards and nine touchdowns in 2018, also is part of the attack. The two each picked up more than 9 yards per carry.
DeAndre Miller will take on an expanded role in the run game, as well, along with Tabron Mabins' younger brother Cam Mabron, a sophomore.
"Cam brings almost the same speed that Jaylan did," Simpson said. "Cam's been playing football and running the ball for a long time; he'll be very good."
Tabron, at 5-foot-9, 165 pounds, will use his agility, too, to contribute to the run game, hoping to best the 333 yards and nine touchdowns on the ground he picked up in 2018.
While Tabron Mabins can be expected to once again throw the deep ball well, the Hawks' passing game will take on a little different look this year following the graduation of Dajon Hicks, who racked up 723 receiving yards, eight TDs and a whopping 26 yards per catch.
Dominick Meeks, a senior, will re-enter the starting lineup after spending time there a couple seasons ago.
"That's always tough to replace," Simpson said of Hicks. "However, we feel like [Meeks] is gonna be a fantastic player as well. … He's played a lot. He started for us at receiver as a freshman and started as a receiver as a sophomore. Last year we changed offenses and didn't use as many receivers, but he's a kid who's got a lot of experience and made a lot of big plays, so we feel like he'll go in and it won't be a lot of difference."
Simpson and his players agreed while there's plenty of returning talent they can rely on offensively, they've seen the biggest gains from last season on the offensive line.
The group that also includes several returners, including three-year starter in center Nathan Waller and 6-foot-2, 225-pound senior Corlyn Witcher at guard, has gotten stronger and faster in the weight room, they say.
Defensively, there are some holes to fill, Simpson said, but added the raw talent should help the transition.
"We're a little more green on defense," Simpson said. "… As the season goes, we expect them to get better and better."
And if the defensive unit can play as intelligently as it did last year, when it posted five shutouts and held five more opponents to seven points or fewer, the Hawks believe this year's squad can continue its return to power.
"We're gonna go a long way, hopefully state," DeAndre Miller said. "Planning on it."
---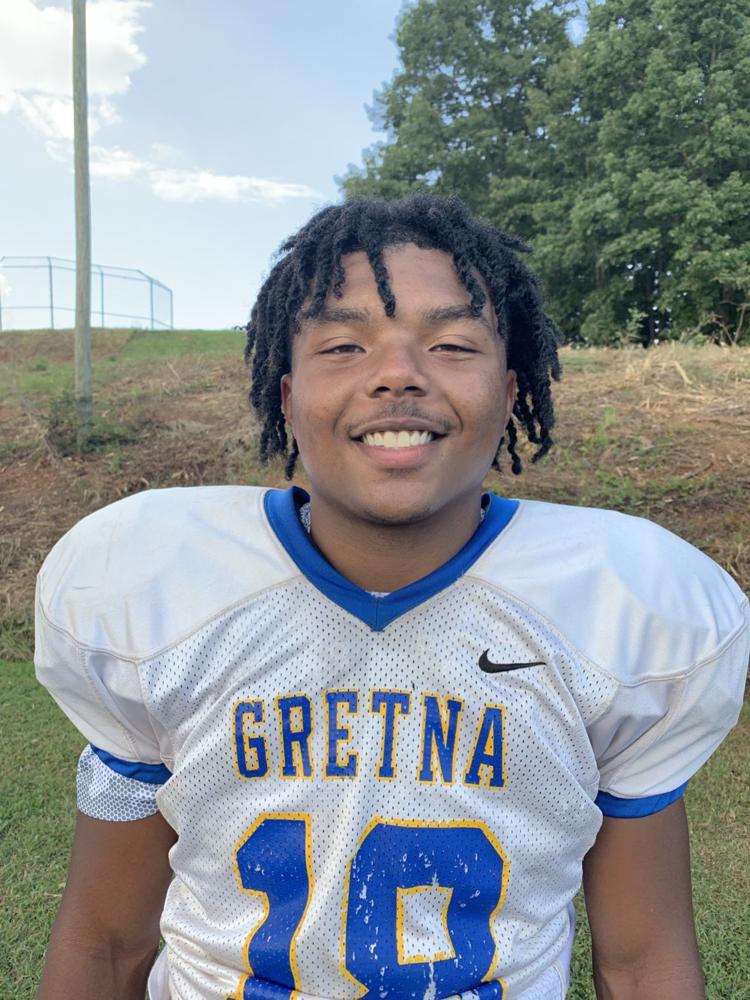 Mabins is one of the most productive dual-threat quarterbacks in the area. In 2018, he threw for nearly 1,000 yards and 11 touchdowns, proving his ability to scramble and find receivers even amid broken plays. Expect him to show off his arm strength again, as he did when he found Dajon Hicks multiple times for huge chunks of yardage. On the ground, the 5-foot-9, 165-pounder is elusive. With more comfort in the Wing-T offense after playing the scheme last year, when he also rushed for 333 yards and nine more touchdowns, look for him to continue his productivity in the run game this year.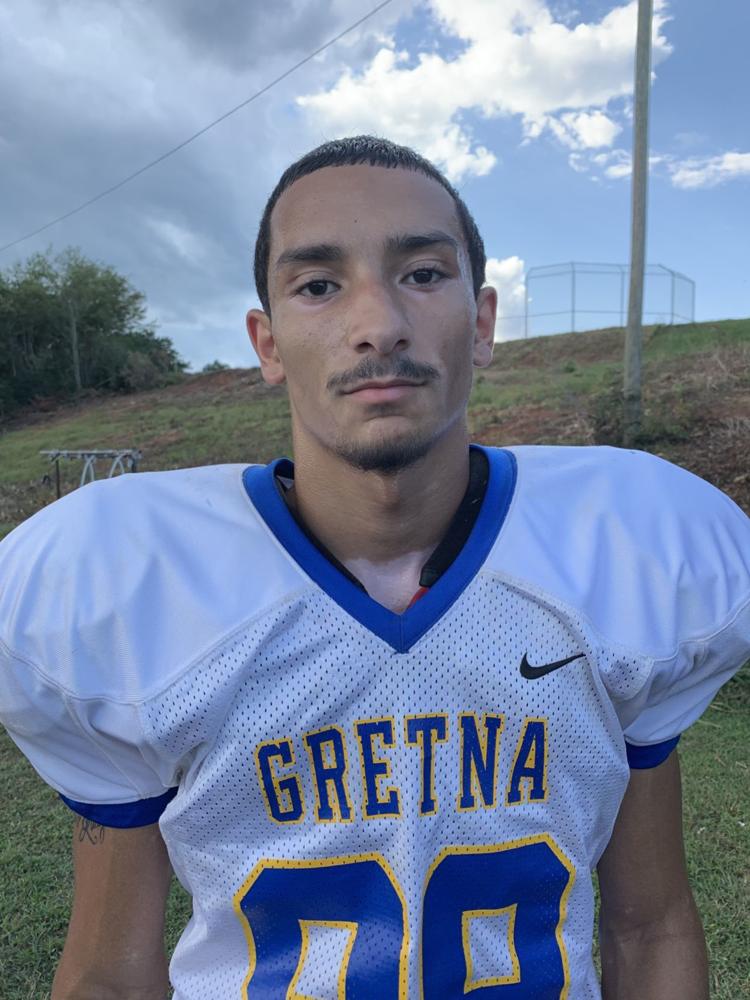 A season ago, Dajon Hicks was quarterback Tabron Mabins' main target. This year, Meeks will take on that role. According to coach Cole Simpson, Meeks has similar athleticism to Hicks, who picked up more than 700 receiving yards, and should provide similar production. Meeks has plenty of experience following some time in the starting lineup as a freshman and sophomore, and he and Mabins say years playing together have resulted in important chemistry. At 5-foot-10, 150 pounds, Meeks gives up about 5 inches to the tall Hicks, but his quickness should make up for it.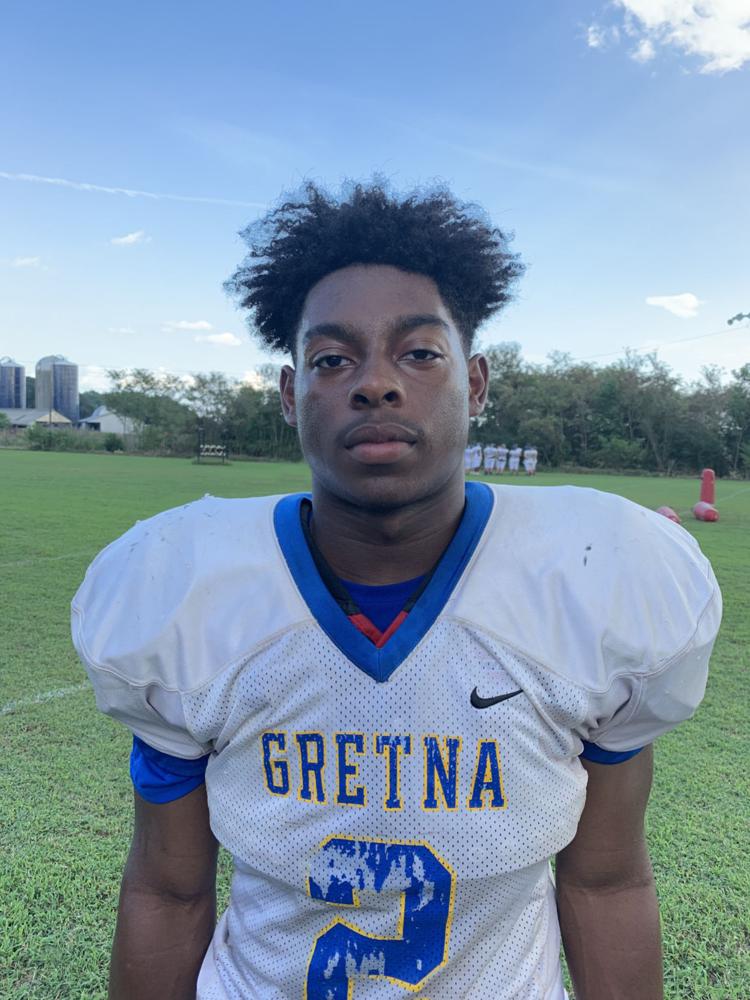 Miller was somewhat overshadowed in the past couple seasons by his fellow backs, but coach Cole Simpson expects Miller to take on an expanded role and get more touches this year with the graduation of Damien Canada and Jaylan Myers. At 5-foot-8, 180 pounds, Miller will provide strength and quickness in the backfield and will force opposing defenses to divide their attention between a handful of Gretna's rushers. Defensively, he'll be counted on to be part of a linebacking corps that must replace last year's leading tackler Bryant Davis.