Rudy Escobar-Rubio is as much a storyteller and cultural ambassador as he is a cook.
He'll tell you about his favorite place to eat back in El Salvador and his first time on an airplane in such detail, it feels a bit like watching his tale unfold on a movie screen.
This style of dining — where food is consumed while stories are swapped — might feel overwhelming with a different cook in the kitchen.
But Escobar-Rubio, whose face lights up with a big smile that causes the laugh lines around his eyes to crinkle, exudes a warmth that makes you want to listen.
"He wants to know people and he wants people to know him," says Larry Darby, who has been a patron of Escobar-Rubio's restaurants, including the recently reopened Delicia's on Leesville Road, for more than a decade. "He wants people to come in there and become his friend and for him to become their friends."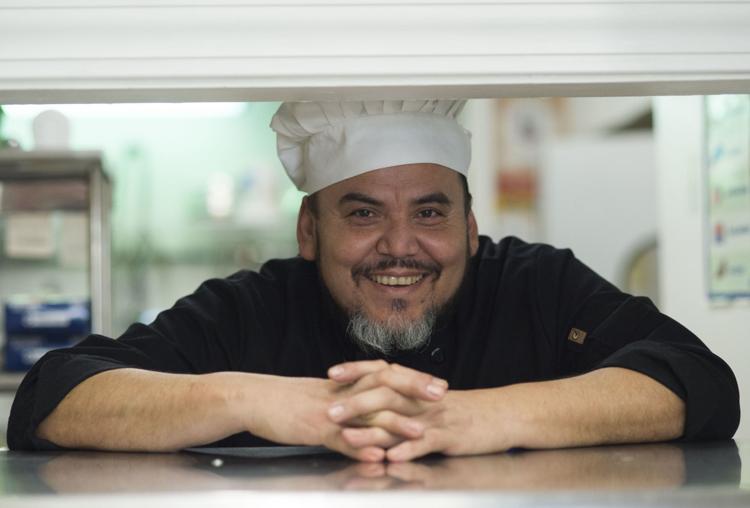 Originally from San Alejo, a municipality in El Salvador, Escobar-Rubio fled the country in 1985 at the age of 15 to escape its civil war.
The journey took 2 ½ months, he says.
Once he arrived in D.C., he quickly found his way into the kitchen, washing dishes, waiting tables and working on the line at various Latin American restaurants in the nation's capitol.
"He was one of the best employees," says Juan Ramon Amaya, co-owner of Las Placitas on Capitol Hill, where Escobar-Rubio worked for more than 10 years.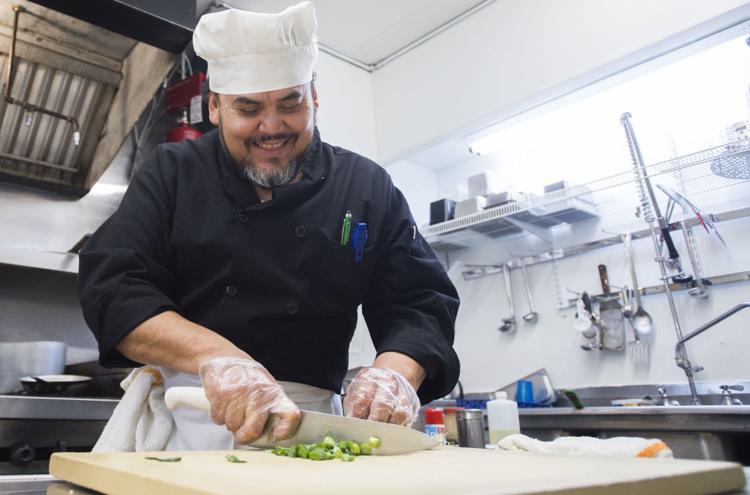 Escobar-Rubio, who became a U.S. citizen in 2000, moved his family to Lynchburg in 2003 and began to build a following for his Latin American flavors by opening a few different restaurant concepts, including La Plaza Alegra on Main Street.
"People get confused about what his food is. It's not Americanized Mexican," says Darby. "... The meals are more complex, actually, and you'll see things on your plate sometimes that you won't recognize."
Culinary elements from Mexico, El Salvador and Peru appear in Escobar-Rubio's dishes, making his menu different than others in the area.
"That kind of food is not so easy to find between here and say Roanoke or Richmond," adds Darby.
After selling and closing his various restaurants, Escobar-Rubio eventually opened the first Delicia's on the corner of Timberlake and Leesville Roads in 2012.
"I would actually bring students there for an end of the semester dinner," says Nichole Sanders, a professor of Latin American history at the University of Lynchburg.
Sanders estimates she brought five or six classes to the restaurant during its five-year run from 2012 to 2017.
"He let me practice my Spanish with them," she adds. "I liked that too."
Wanting to move his business farther north, Escobar-Rubio closed Delicia's in 2017 and opened a location in Colonial Heights.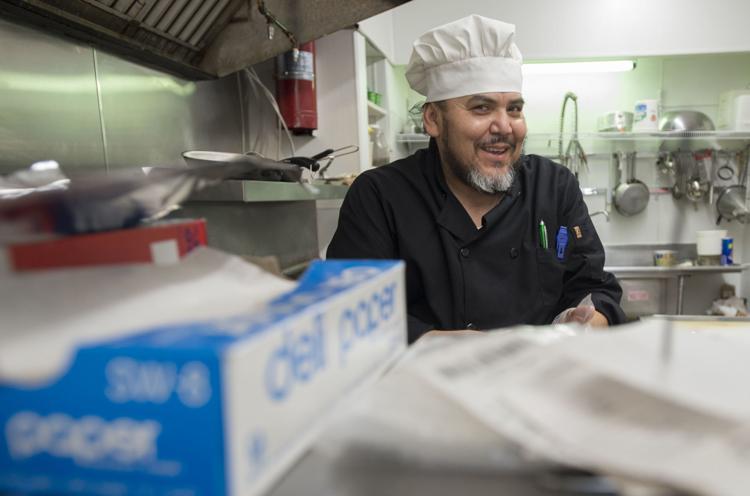 "Every time we went to Richmond, we took a detour," says Judy Anderson, another regular customer. "And every time we'd walk in the door, they'd treat us like long-lost friends."
Earlier this month, Escobar-Rubio and his family reopened the restaurant in Lynchburg, a couple doors down at 502 Leesville Road, with a slightly pared-down menu focusing on Escobar-Rubio's favorite dishes, including his popular pupusas — the national dish of El Salvador, a thick, griddled corn tortilla stuffed with various combinations of meat, vegetables, beans and cheese.
The occasion was not marked with a traditional grand opening or a fancy marketing campaign to bring in customers. Instead, the cook says he invited some of his longtime customers to the new location for a special meal.
Escobar-Rubio's loyal customers are glad for more than just the return of his food. They're happy to see his smiling face behind the counter.
"I was glad we got him back," says Darby.