Avengers. Godzilla. Woody and Buzz. Stephen King. Elsa and Anna. The Force.
To a large degree, the public likes what it already knows — and so do Hollywood studios — and that means that many of the most anticipated movies of 2019 are sequels.
There are a few new ideas out there, but you should prepare to see a lot of familiar names and faces returning to the theaters in the coming year.
SEQUELS
– "A Dog's Way Home" (January)
It all began with "A Dog's Purpose." Now, a dog travels 400 miles in search of its owner.
–"Glass" (January)
M. Night Shyamalan returns, and he combines his 2016 hit "Split" with his 2000 smash "Unbreakable" to create this "Shyamalan movie universe" sequel.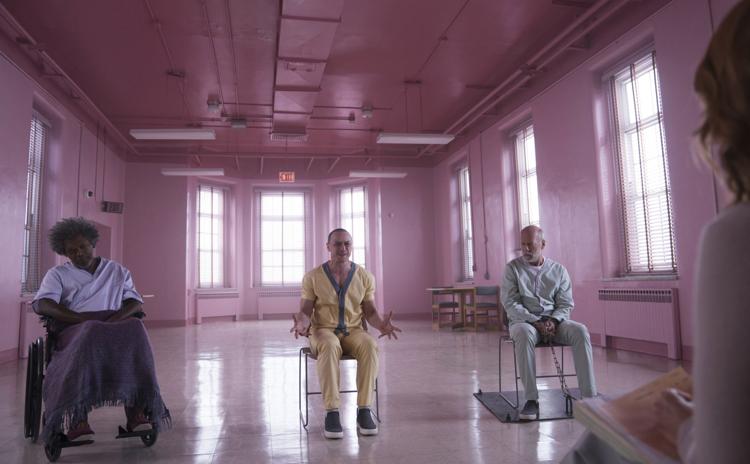 – "The Lego Movie 2: The Second Part" (February)
It's been five years since the last movie, and there are new villains from outer space. But everything is still awesome.
– "How to Train Your Dragon: The Hidden World" (February)
Hiccup, now the village chief, finds his reign and Toothless tested in this third movie in the series.
– "Avengers: Endgame" (April)
And snap, just like that, heroes return for "Infinity War" part two, with nothing hanging in the balance except the future of the world.
– "John Wick: Chapter 3" (May)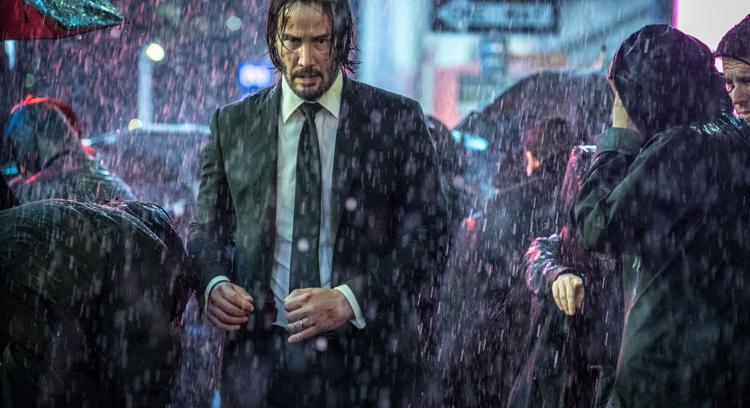 Chapter 3 follows Chapter 2. Keanu Reeves returns. That's all there is to know at this point.
– "Godzilla: King of the Monsters" (May)
Godzilla finally gets to battle legendary foes like Rodan, Mothra and the three-headed King Ghidorah.
– "Dark Phoenix" (June)
One of the most popular "X-Men" comic-book storylines comes to life as darkness invades Jean Grey (Sophie Turner of "Game of Thrones").
– "The Secret Life of Pets 2" (June)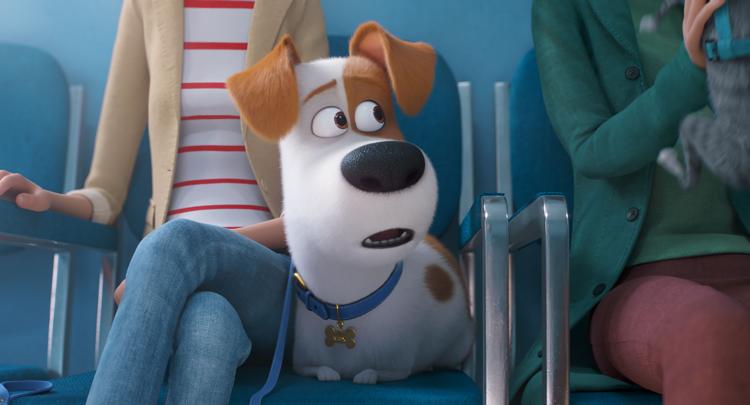 The plot is unknown, but we see it as a comedy about dogs and cats doing funny things.
– "Toy Story 4" (June)
Arguably the best animated series of Pixar movies returns.
– "Spider-Man: Far From Home" (July)
Peter Parker and pals vacation in Europe, where they encounter Mysterio (Jake Gyllenhaal).
– "It: Chapter 2" (September)
The kids from the first movie have grown up, played by the likes of Bill Hader, Jessica Chastain and James McAvoy.
– "Zombieland 2" (October)
Nearly a decade later, the horror-comedy that made zombies cool returns.
– "Frozen 2" (November)
Disney will again rule the Thanksgiving weekend box office.
– "Jumanji" sequel (December)
Dwayne Johnson and friends return for another adventure.
– "Star Wars: Episode IX" (December)
"Force Awakens" director J.J. Abrams returns to lead the troops.
---
FAMILIAR FACES
– "Dumbo" (March)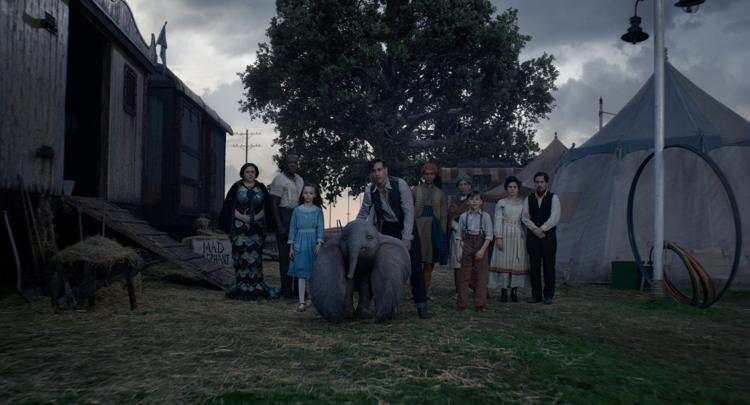 Expect fun and darkness at the same time as Tim Burton directs Disney's live-action tale of the elephant that can fly.
– "Pet Sematary" (April)
A remake arrives 30 years after the first take on Stephen King's book about our animal friends and life after death.
– "Hellboy" (April)
This reboot features David Harbour (the sheriff from "Stranger Things") in the starring role.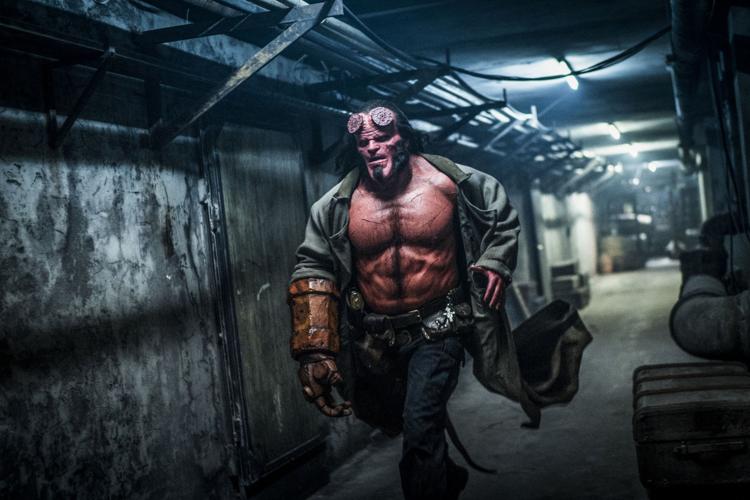 – "Aladdin" (May)
You love the Disney animated classic. Now think: live-action and Will Smith as the genie.
– "Rocketman" (May)
For fans of "Bohemian Rhapsody," here's the music-filled story of Elton John's career, starring Taron Egerton from "Kingsman" movies.
– "Men in Black International" (June)
Chris Hemsworth and Tessa Thompson (great together in "Thor: Ragnarok") are your new agents.
– "Shaft" (June)
A new kind of Shaft, with the detective (Samuel L. Jackson) working a case with his son (Usher).
– "Child's Play" (June)
Problem No. 1: A mom gives her son a doll as a gift. Problem No. 2: The doll is alive and likes to kill.
– "The Lion King" (July)
A CGI remake from the director of "The Jungle Book," with Donald Glover providing the voice of Simba and Beyonce that of Nala.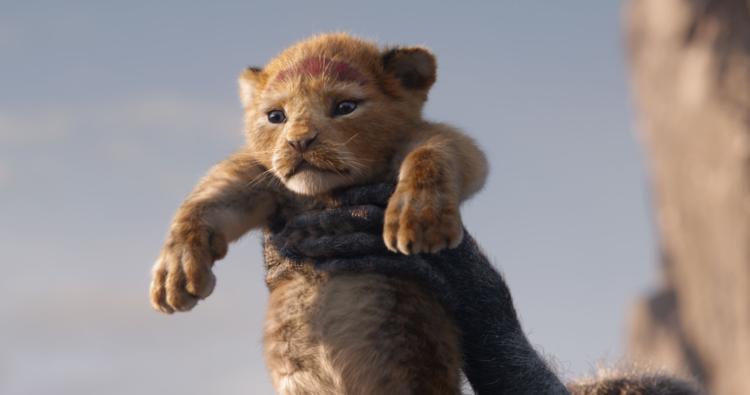 – "Hobbs and Shaw" (August)
Dwayne Johnson and Jason Statham pair up in this spinoff from the "Fast and Furious" movies.
– "New Mutants" (August)
It's from the "X-Men" universe but with teen mutants in something closer to a horror film.
– "Dora the Explorer" (August)
Dora goes live-action, not animated, for her big-screen debut.
– "Downton Abbey" (September)
Your favorite British TV aristocratic family is coming to theaters.
– "Joker" (October)
An original, stand-alone "Joker" movie that stars Joaquin Phoenix as a very disturbed fellow.
– "The Addams Family" (October)
This animation reboot features the voices of Charlize Theron as Morticia and Oscar Isaac as Gomez.
– "Terminator" reboot (November)
Not only a return by Arnold Schwarzenegger, but also Linda Hamilton.
---
SOMETHING NEW
– "Miss Bala" (February)
A woman (Gina Rodriguez) who witnesses a gang murder is forced to do the group's bidding to survive.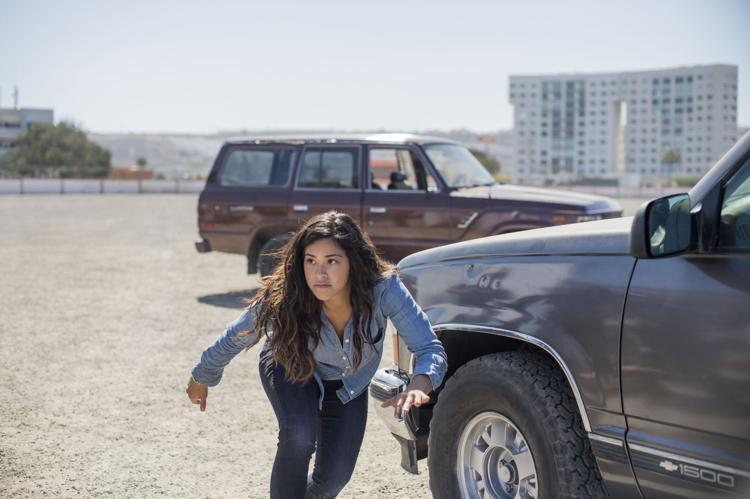 – "What Men Want" (February)
Taraji P. Henson ("Empire") can hear what men think, which really helps in her job as a sports agent.
– "Alita: Battle Angel" (February)
Set in a dystopian future, this tale of a cyborg with special fighting skills comes from writer and producer James Cameron.
– "Captain Marvel" (March)
Oscar winner Brie Larson plays this powerful hero, as Marvel finally delivers a movie with no need for a man to lead the way.
– "Gloria Bell" (March)
Julianne Moore stars as a free-spirited woman in her 50s who loves the nightlife of dance clubs.
– "Beach Bum" (March)
Matthew McConaughey playing a stoner named Moondog? Alright, alright, alright.
– "Us" (March)
We don't know much beyond its crazy new trailer, but this thriller is the follow-up from "Get Out" writer-director Jordan Peele, so we're there.
– "Shazam!" (April)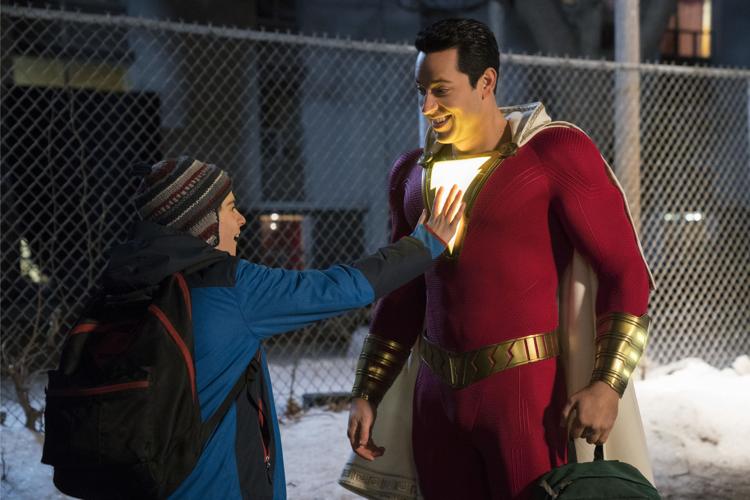 The next DC Comics superhero movie showcases a 14-year-old boy who with one word — Shazam! — can turn into a musclebound guy in a cape.
– "Missing Link" (April)
An animated visit to the fabled valley of Shangri-La, courtesy of the filmmakers behind "Kubo and the Two Strings."
– "Detective Pikachu" (May)
We know this has something to do with Pokemon, and Ryan Reynolds is the voice of this little animated guy.
– "Ad Astra" (May)
Brad Pitt plays an astronaut searching the cosmos for his lost father and finding disturbing answers to some of the universe's big questions.
– "Ford vs. Ferrari" (June)
Racing history: Who will win Le Mans in 1966 — Christian Bale or Matt Damon?
– "Once Upon a Time in Hollywood" (July)
Quentin Tarantino's new movie is set in 1960s Hollywood and stars Leonardo DiCaprio and Brad Pitt.
– "The Woman in the Window" (October)
This mystery based on the best-selling novel stars Amy Adams as the woman in question.
– "The Goldfinch" (October)
Ansel Elgort stars in the drama based on the hit novel.
– "A Beautiful Day in the Neighborhood" (October)
You've seen the documentary; now see Tom Hanks play TV's Mr. Rogers.
– "Sonic the Hedgehog" (November)
Animated game-play at the movies, featuring the voice of Jim Carrey.
– "Midway" (November)
The famous World War II battle, as staged by filmmaker Roland Emmerich ("Independence Day").
– "Cats" (December)
The Broadway musical smash finally gets its live-action debut on movie screens with an all-star cast.
– "Little Women" (December)
Maybe you've seen "Little Women," but in the hands of director Greta Gerwig ("Lady Bird"), this should be unique.