GREENSBORO, N.C. — Where Hurricane Dorian ends up this week is still anybody's guess, but some of the city's first responders are heading to the North Carolina coast — just in case.
On Tuesday afternoon, 42 members of the Greensboro Fire Department deployed to Kinston, a city in Lenoir County that's within reach of a number of coastal areas that may be affected by Dorian.
"This is our Super Bowl," Deputy Chief Dwayne Church said. "This is what we train for."
The firefighters were joined by county paramedics as well as personnel from the Animal Services department so that they may care for pets that could be displaced by the storm.
Also, the National Guard has been mobilized.
Duke Energy has crews on standby.
And relief organizations are gearing up to help. God's Pit Crew, a nonprofit Christian organization based in Danville, Va., loaded portable generators onto a tractor-trailer at Canter Power Systems in Greensboro on Tuesday before heading east.
It's all in preparation for a storm whose impact is still uncertain. Forecasters have warned since the weekend that Dorian's movement is very difficult to predict, making it hard to know if it will hit the U.S. like it did in the Bahamas.
Practically parking over a portion of the Bahamas for a day and a half, Dorian pounded the northern islands of Abaco and Grand Bahama with winds up to 185 mph and torrential rain before finally moving into open waters Tuesday on a course for Florida. Its winds were down to a still-dangerous 110 mph. The system was drifting north at 6 mph.
Over two million people along the coast in Florida, Georgia and North and South Carolina have been warned to evacuate. While the threat of a direct hit on Florida has all but evaporated, Dorian was expected to pass dangerously close to Georgia and South Carolina — and perhaps strike North Carolina — on Thursday or Friday.
Even if the hurricane doesn't make landfall, its presence will be felt throughout much of the state.
Don Campbell, Guilford County's emergency management director, said the area should experience high winds to go along with a dose of rain.
"The biggest thing here is making sure all our agencies are aware of the higher winds later this week," Campbell said. "We're getting our plans in place should we see power outages or trees down."
Local residents are recommended to have three days of food and water on hand and to keep generators at least 15 feet away from their houses.
Which brings us to area grocery and hardware stores. They usually get cleaned out of staples such as bread and batteries on the eve of major weather events. That hasn't happened yet. For residents, a lot will depend on how the next 24 hours plays out.
State officials, though, don't have the luxury of waiting.
On Tuesday afternoon, 42 firefighters were at Station 63 on Burlington Road loading up food, water, boats and other supplies. And while the firefighters were excited about their deployment, Church said it's hard for the families they leave behind.
"Their kids and wives, I won't say they're happy, but they do understand," Church said. 
Greensboro Fire Department heads to the coast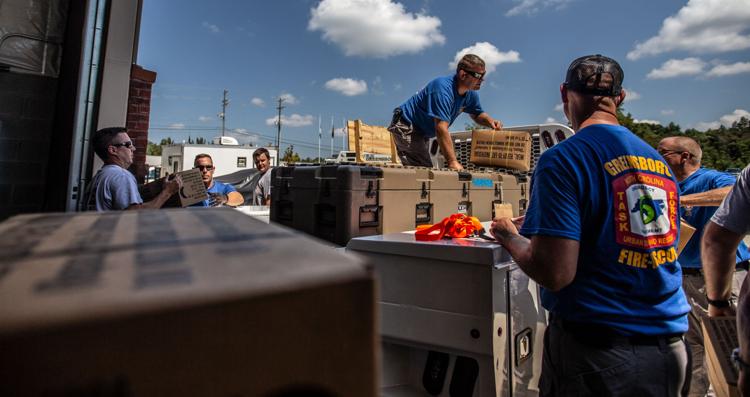 Greensboro Fire Department heads to the coast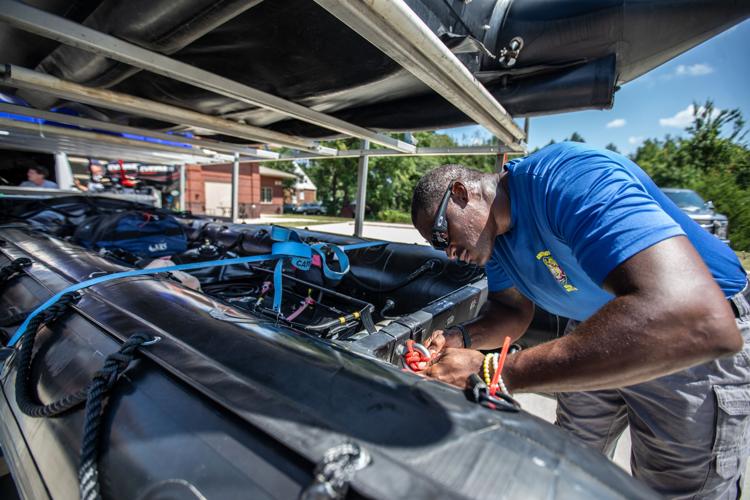 Greensboro Fire Department heads to the coast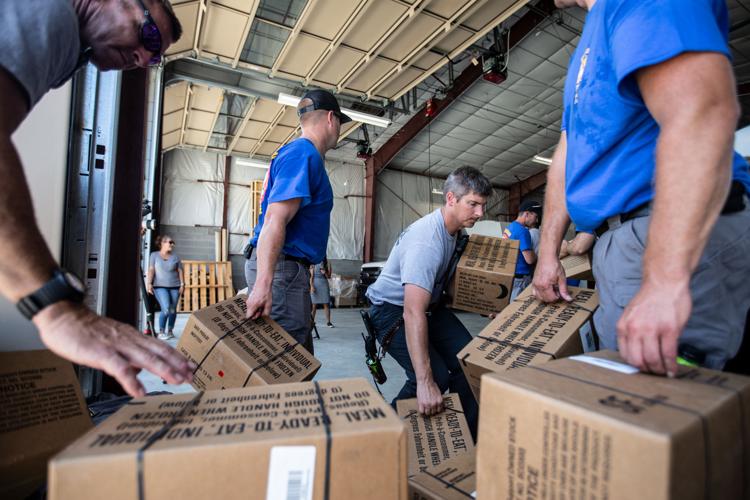 Greensboro Fire Department heads to the coast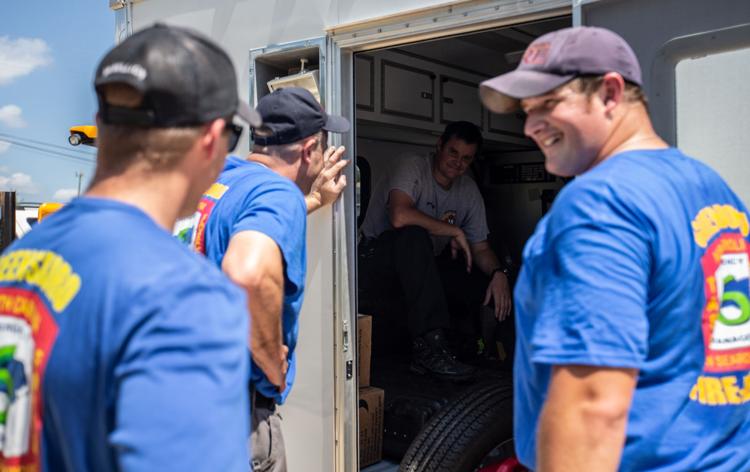 Greensboro Fire Department heads to the coast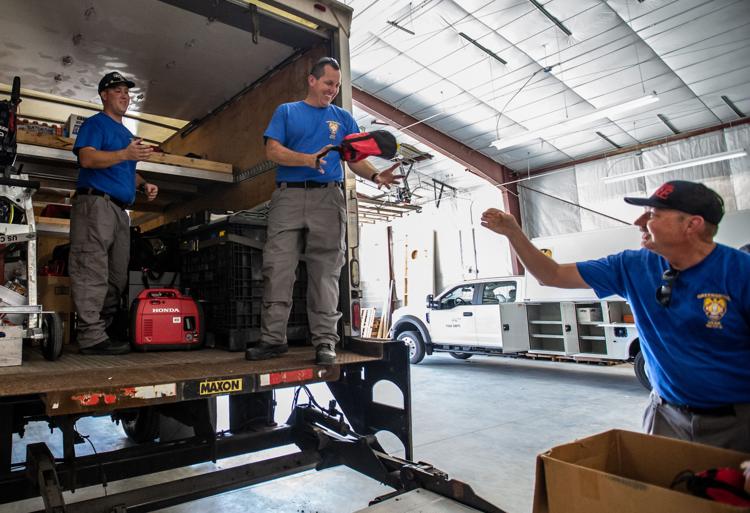 Greensboro Fire Department heads to the coast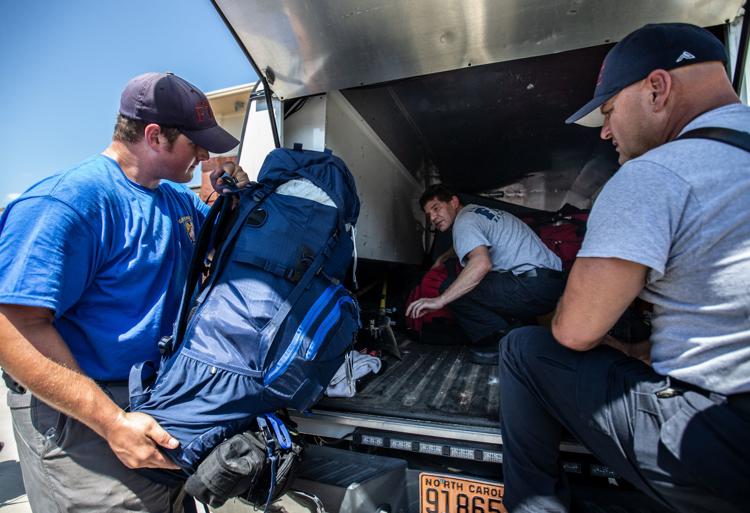 Greensboro Fire Department heads to the coast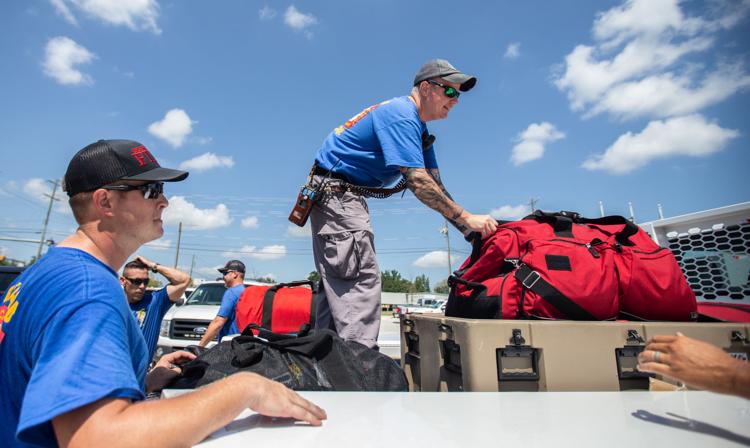 Greensboro Fire Department heads to the coast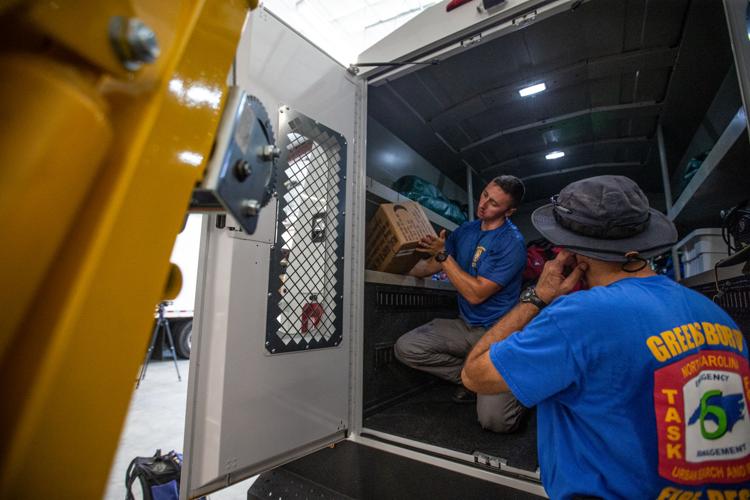 Greensboro Fire Department heads to the coast