Sylvester Swanson has put together a sprawling extended family that includes 67,000 people, which is more than the current population of Pittsylvania County.
He started when he retired 10 years ago and he hasn't stopped since.
"I've always been interested in history," he said.
Originally from New Jersey, he said practically everyone he meets in Pittsylvania County is connected to his family some way or another.
At Finding Our Roots 2019, an annual event sponsored by History United, genealogists and historical organizations from Danville, Pittsylvania County and many of the surrounding localities gathered to share resources and help interested people understand the resources available.
Conversations flowed through the air at the old Pepsi-Cola Bottling Co. building in Danville's River District on Saturday about recent discoveries or found relatives, while others plotted about ways that they could discover more information or make additional connections. Representatives from organizations like Preservation Virginia, the Virginia North Carolina Piedmont Genealogical Society and the Pittsylvania County Public Library sat at tables scattered around the room, offering a variety of resources and books.
Karice Luck Brimmer, program coordinator for History United, which is a part of Virginia Humanities, said Danville has plenty of untapped history. Their slogan, Brimmer said, speaks to that history: "Danville: this is where all roots meet."
Courtney Bailey, 40, first started in genealogy as a 17-year-old. Her father's parents died when he was 14, so she grew up without much knowledge or connection to that side of her family, all while attending reunions with a close-knit extended family on her mother's side.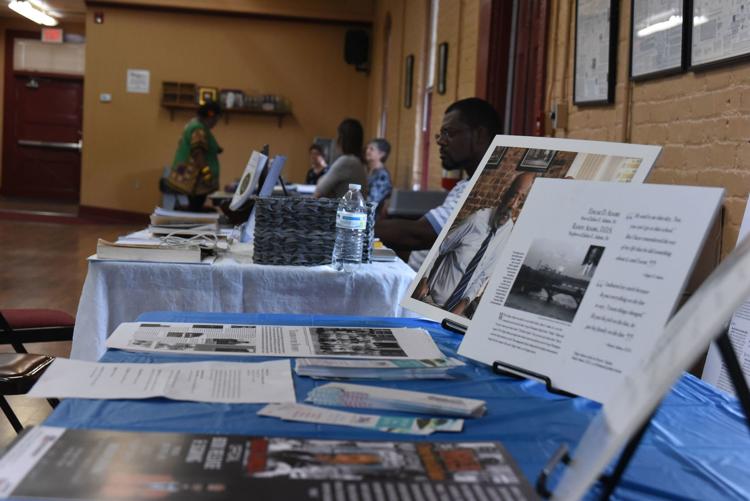 "It made me curious about my father's side," she said.
When she went to the library to research her father's family, the librarian said someone else had been in a few weeks before researching the same family and was able to connect them.
In the 23 years since, she has traced her lineage back to 1795 on her father's side and the Revolutionary War on her mother's. She said some discoveries she has made are rather disturbing, but that doesn't negate the reward or prevent her from continuing to dig.
"History is full of the good, the bad and the ugly," she said. "If you lose any part of it, you lose part of yourself."
Many of the genealogists at Saturday's event described research as addictive or as a bug. Even after developing winding family trees that extend back generations they still want to learn more.
"You can never look everywhere for every person," said Jessica Pritchett, a member of the Virginia North Carolina Piedmont Genealogical Society.
Liz Whittaker, vice-president of the Virginia North Carolina Piedmont Genealogical Society, attended to provide resources for those looking to start studying their own stories.
"We have so many people in the community wanting to do research," Whittaker said.
Through all of her research, Whittaker has managed to trace and connect with relatives she didn't know existed, and in some cases, compare research and family knowledge.
"It is exceptional when you get to meet a new family member," Whittaker said.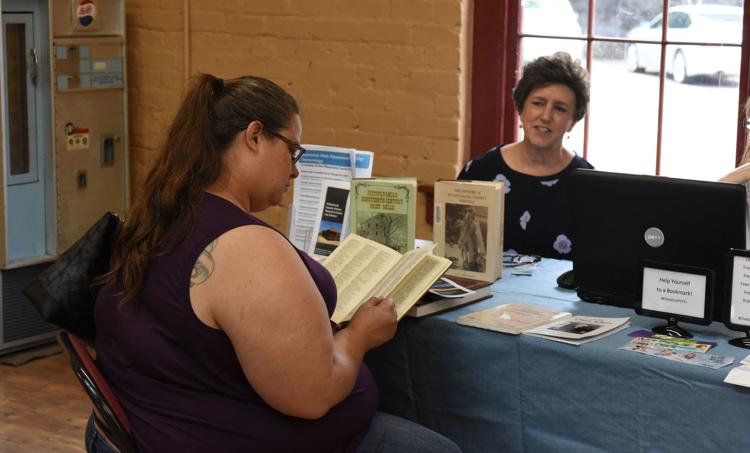 Those relatives aren't always alive, however. Whittaker found the graves of her great-grandparents when another family member drove her on a four-wheeler up a small mountain in Kentucky.
"My favorite vacation: going to an old cemetery," she said.
Frances Pettigrew, from Greensboro, North Carolina, first started looking into her family history with her husband when they would go searching through court records. She has gained a renewed interest for the sake of her two grandsons, ages 6 and 10. The latter she said has taken a keen interest and enjoys knowing he has thousands of relatives.
"If I don't write down my family history, they won't have that information," she said.
But genealogy and family history doesn't just include interesting information; they can be productive tools. Chad Martin, director of History United, said with Danville's history of division along racial lines, projects like this can help change the dynamic of the conversation by illuminating connections.
"The goal is to bring people into the same space who normally wouldn't be," he said.
A professional genealogist with 20 years of experience, Nicka Smith spoke to the attendees. Relatives she had never met drove three hours to attend and meet her.
During her passionate speech, she emphasized the importance of genealogists examining things from multiple perspectives and making connections.
"Our history is too complex, too nuanced to be limited to just facts," she said.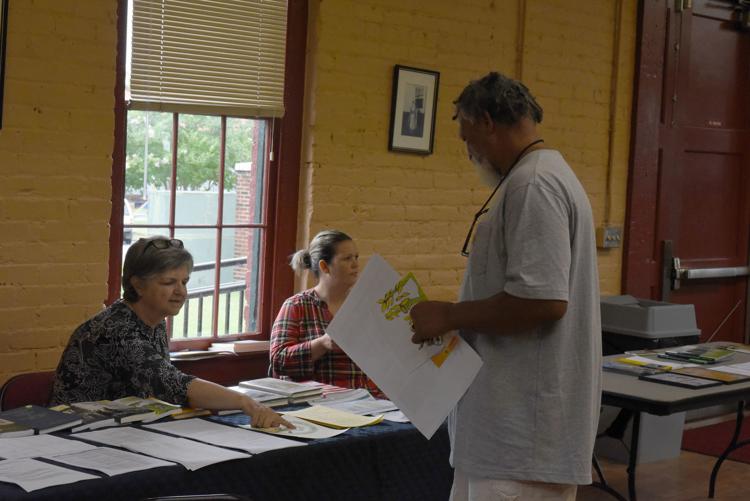 She also lauded detailed genealogical study as a tool that can make a tangible difference and provide a voice for those who haven't had one.
"You can't have true diversity and inclusion without access and accuracy," she said.
Pritchett said for someone just starting out in genealogy, interviewing their family members is the best place to begin.
"The story is just as good, if not better, than having [documents and papers]," she said.
After that, resources such as historical societies, libraries and ancestry.com can help you find more difficult information.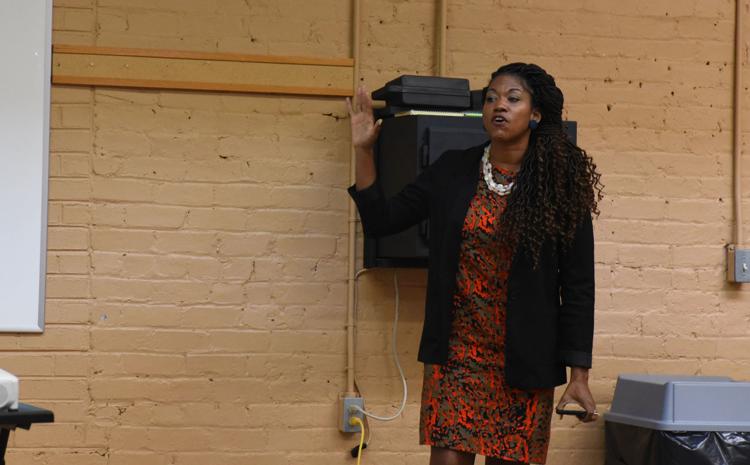 Ayers reports for the Register & Bee. Reach him at (434) 791-7981.