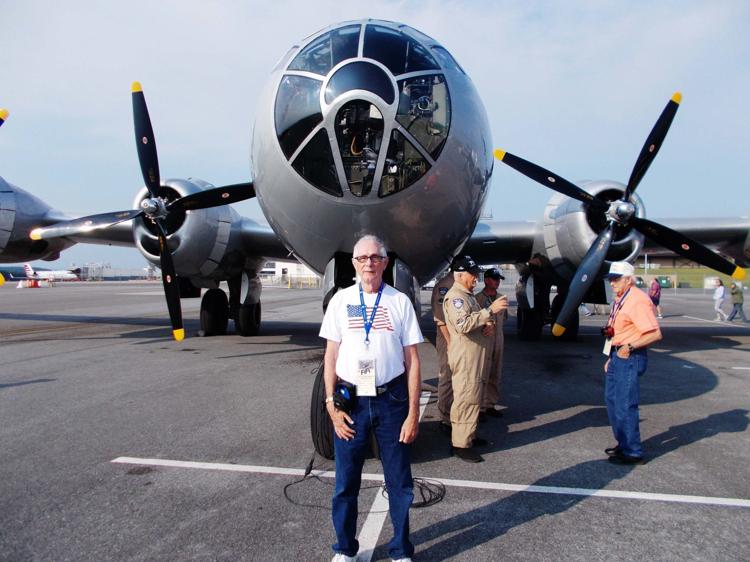 Earl Hyler couldn't wait to travel to Kingsport, Tennessee, the first weekend of this month to see "FIFI," a flyable B-29 from World War II.
Hyler, who has a model of the plane hanging from his living-room ceiling, had been planning the trip for two months, his wife, Margaret Hyler, said.
But when their son, William, heard about his father's plans, he decided to surprise him with an early Father's Day present.
At his parents' Yanceyville, North Carolina, home May 30, he called his mother to the kitchen.
"I said, 'I want him to ride in that plane,'" William Hyler said during a telephone interview Sunday.
Earl had told him he couldn't afford the $1,350 for the chance.
"I wanted to do something nice for my daddy," William said.
Earl, 76, headed to the Commemorative Air Force AirPower History Tour show in Kingsport by himself, and rode in the B-29 bomber June 2.
"It was a thrilling experience to feel the vibrations," Earl recalled, adding he was excited to think about the miles it covered during World War II.
The B-29 Superfortress was one of the most technologically advanced airplanes in the war, according to Boeing's website. New features included guns that could be fired by remote control.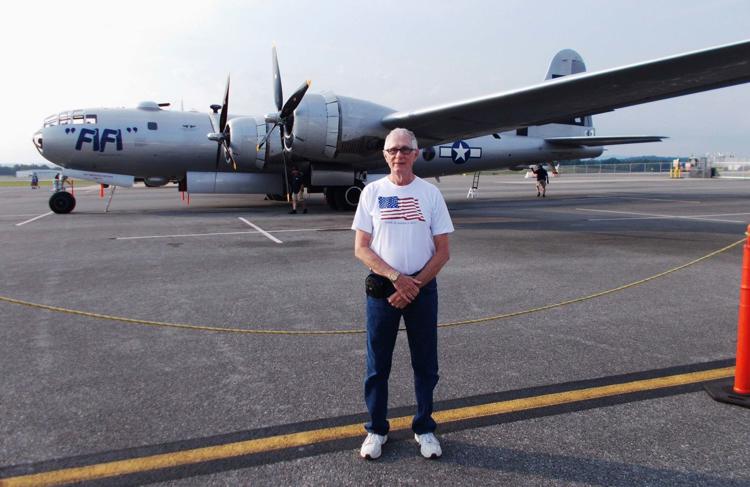 Used mostly in the Pacific during the war, about 1,000 B-29s bombed Tokyo and destroyed large parts of the city, according to Boeing.
B-29s dropped atomic bombs on Hiroshima and Nagasaki in August 1945.
Boeing built 2,766 B-29s at plants in Wichita, Kansas and Renton, Washington. Bell Aircraft Co. built 668 in Georgia, and Glenn L. Martin Co. built 536 in Nebraska, according to Boeing.
They also were used in the Korean War.
The last B-29 in squadron use was retired in 1960, according to Boeing.
FIFI is at least one of the two rarest World War II bombers in the world, according to the Commemorative Air Force website.
Margaret, who did not go to Kingsport with Earl, said her son almost cried when his father got to take a ride in FIFI.
"His eyes got filled with tears," she said.
Earl has built about 60 to 70 model airplanes.
"He has loved airplanes his entire life," Margaret said.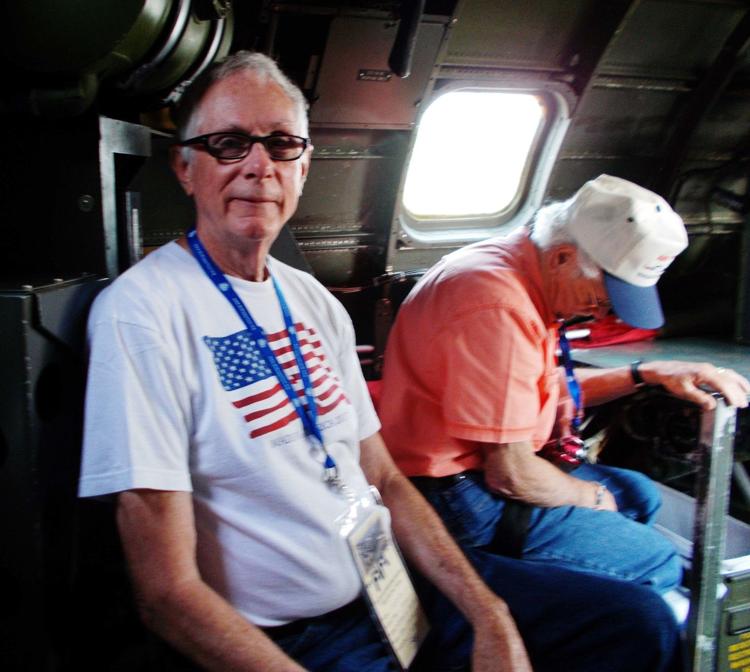 A retired George Washington High School math teacher, Earl had attempted to become a pilot while he was in college so he could fight in the Vietnam War, but his eyesight wasn't good enough to qualify him.
He never lost his interest in aviation.
FIFI was his first flight in a plane used in World War II, he said. He also got to tour the plane, including the cockpit.
He spent about 90 minutes in the plane, witnessing the pre-flight checks and procedure before taking off for the 40-minute flight.
"I had seen a lot of them fly," Earl said. "I'd flown in lot of modern planes, but nothing like this."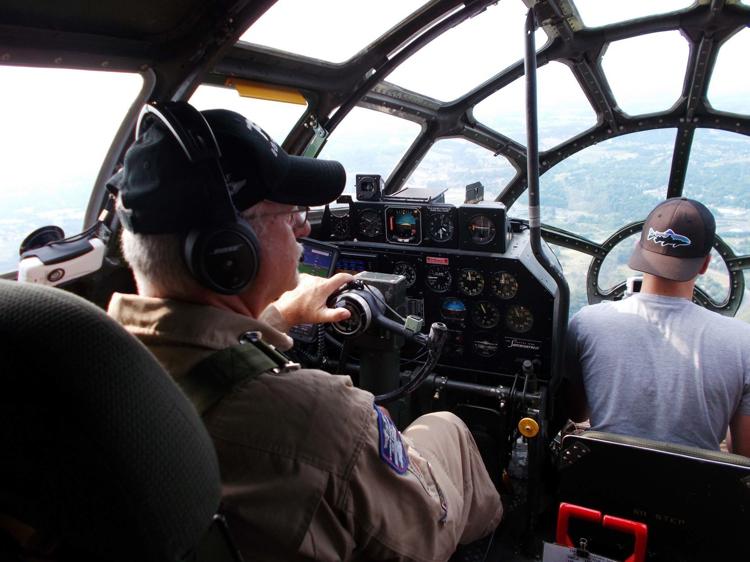 William, parts department manager at Blackwell Automotive in Danville, recalled an adventurous childhood with his father, who would take him on trips out West and other parts of the United States. They also traveled to Canada.
"We camped all over the place," William, 55, said. "We'd get in his old red Plymouth. We'd be gone about a month."
They went to Hawaii twice.
The early Father's Day gift was one way to pay his Dad back.
"It was the least I could do for my dad," William said. "He's been so good to me and both of my sons and my mama."
But they are preparing for yet another trek.
"He's getting ready to take me and my youngest son to Alaska the last week of August," William said.
Crane reports for the Register & Bee. Reach him at (434) 791-7987.