The wave of gang violence that swept over Danville in 2016 and 2017 began with a single shooting.
It was a drive-by attack along Berryman Avenue by members of a gang named the Billys Bloods, federal and local court documents show.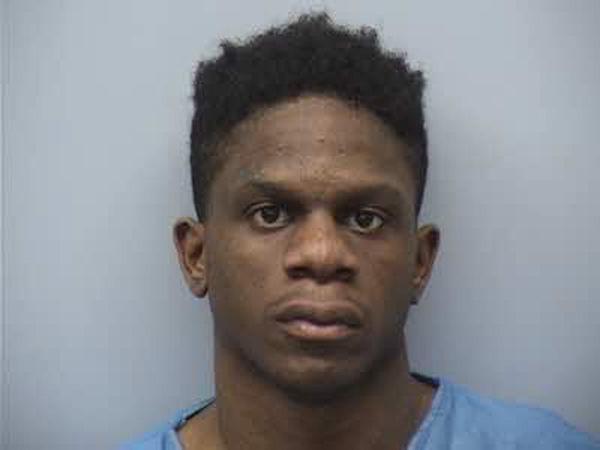 Rival gangs believed the gunman to be Ekong Ben Eshiet — "one of the most dangerous people I've encountered," a judge once remarked to him — and the shooting happened on Dec. 5, 2015.
Later that month, members of the Rollin 60s Crips gathered in a Lee Street trap house — a home used for dealing drugs or gang business — to discuss revenge. Four people picked up guns, pledging to get even.
"This incident and the retaliatory shootings that occurred afterwards appeared to spark and escalate a gang war between the Rollin 60s and Billys," court documents state.
And the fight was on. The shooting set off gang violence the likes of which Danville police had not seen before. While police had identified an incipient gang problem in the city as early as 2003, the department could not predict a gang war.
Officials agree that the two years following the Eshiet shooting were bloody, but there is no one reason to blame for the increase in homicides. In all, there were 30 homicides across 2016 and 2017; 15 were tied in some way to gangs.
Investigators point to national gang influence and police response being slower than needed. While the reasons for the violence are murky, what is clear is that gangs became more violent — focused on being the area's biggest and baddest, investigators said.
As for Eshiet, he would eventually land a dozen years in prison, but not for that shooting. No sooner had he finished serving time for an offense than he was back on the street instigating a shootout at a Piney Forest Road convenience store. It was a January afternoon in 2018 when he saw someone wearing clothes that he thought represented another gang. He likely stopped shooting only because his gun locked up, the case prosecutor said.
Strange bedfellows
In the years preceding 2016, the gangs' raison d'être was money, Capt. H.S. Richardson, of the Danville Police Department's investigations unit, said. Nuisance crimes like burglary and drug dealing were more their forte. That was to change.
Police saw evidence of more organized criminal gangs in late 2008 with a rash of burglaries believed to be the handiwork of a group called the Runners, Richardson said. Partnering with a group called WestMo, the gang was responsible for many residential burglaries until 2009.
One of the Runners' preferred thieving strategies was to send young members to knock on doors of local homes. If someone answered, the young gang member would ask for directions or a glass of water. But if nobody was home, they would signal to others waiting in the wings to break in and steal money, electronics and guns.
The group also accrued a few burglary-related homicide charges, Richardson said, but they stayed mostly nonviolent — preferring to plunder unattended houses.
For the most part, the gangs avoided violence. But as they changed their behavior and organization, the number of deaths shot up.
Being in a gang, investigators noted, is not illegal. But coordinated criminal acts involving multiple people and those done in service of a gang are. The organization of the Runners' burglaries was new to police, Richardson said.
The stories of the Runners and WestMo ended in 126 criminal charges against eight adults and nine juveniles, according to an annual report from the police department. But the city's problem continued to grow quietly after the targeted arrests of the two Bloods-affiliated groups.
After the Runners' dissolution, other gangs stepped in to fill the void — most notably new sets of the Bloods and the Crips. Today, two Danville sets of those gangs are embroiled in a pair of federal racketeering cases against more than a dozen people. Charges include murder and attempted murder.
The nationally known Crips originated from high schools in Los Angeles, California, in the 1960s. Formed by two students, the organization splintered into multiple subsets and became one of the largest street gangs in the state by 1970, according to a Stanford journal. The Bloods formed in response to the Crips' domination — for protection.
Those national gangs, from their formation, were enemies. It has almost become a cliché; dog versus cat, lion versus gazelle, Bloods versus Crips. So, close to 50 years after the gangs' formation, Lt. David Whitley of the police department's investigations unit has trouble explaining to other law enforcement that some of Danville's Bloods and Crips hung out with each other. A few even shared a house, court documents show.
The size of Danville as a city makes for unusual gang dynamics, Whitley said. As a rule, Bloods and Crips do not commingle, but Danville's local sets did and still do — even when affiliated with national arms of their respective gangs. Because their members grew up with each other, went to the same schools or ran in the same social circles, they did not clash as often.
"These gangs do not get along — they don't mesh — we have that here, but the members went to school together," Whitley said. "So you may have two or even three groups, gangs, in the same place at the same time at a get-together, and everybody is seemingly, tensely, getting along"
Occasionally, a hothead would flare tempers at parties, but the city was quiet for the most part.
"Even when we meet with outside agencies, when we kind of explain what we are dealing with, we get a 'what?'" Whitley said.
According to court documents, the Rollin 60s and Millas joined forces in the summer of 2016 — termed tying the flags — in order to "facilitate their criminal activities," such as drug dealing, gun trafficking and selling stolen property.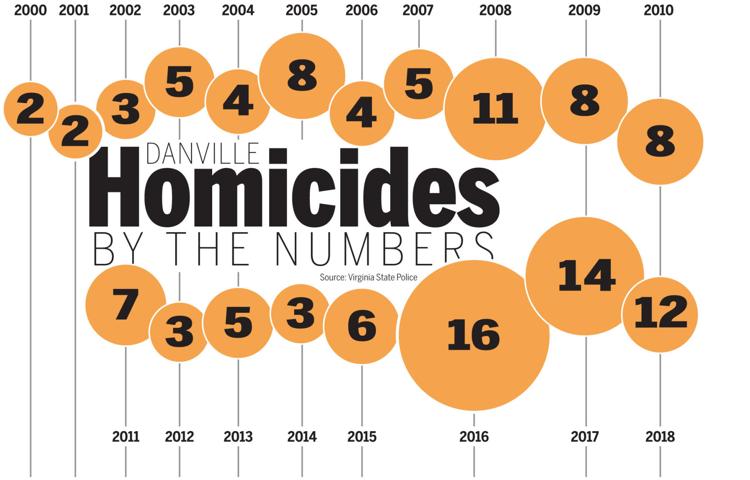 Documents filed in both federal cases show the gangs' cooperation was not appreciated by national Bloods higher-ups. They did not sanction the alliance, so they gave the green light for a local gang to kill the presumptive leader of the Millas. The gang with orders to kill was called the Billys, and their target was a man named Dashawn Anthony, the lead defendant in the Millas case.
It was soon after Anthony heard about the target on his back that the Millas and Rollin 60s hatched a plan to ambush him, court documents show. They would antagonize the Billys and lure them to the Southwyck Hills Apartments, where they were waiting. A day later, the trap was sprung, only the intended target was not killed.
Gunfire sounded in the Southwyck Hills Apartments as members of the Rollin 60s and Millas — fanned out throughout the complex — unloaded on a white van that rolled into the parking lot around 10:20 p.m. They hit and killed one of the van's passengers, Christopher Lamont Motley, according to federal court documents.
The two attacking gangs scattered afterward, and the guns were sold off or disposed of. But the killings persisted.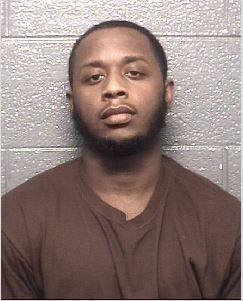 Other court documents filed in Danville and federal courts acknowledge the bloody gang conflict. In August of 2016, a criminal complaint in reference to Tredarius Jameriquan Keene, an alleged Bloods member also caught up in the racketeering cases, popped up in Virginia federal court. Buried in the Bureau of Alcohol, Tobacco, Firearms and Explosives agent's narrative, which describes a nervous Keene fleeing from police after a traffic stop, is a telling detail about the war.
After officers chased down Keene, discovered a gun on him and read him his Miranda rights, they asked why he — a felon — had a pistol.
He had picked it up from an abandoned house — near the corner of Colquhoun and Dame streets — used as a "stash spot."
"He wanted to have the pistol on him because of the gang related turf wars that were going on in the Danville area," the complaint reads.
A search warrant filed in Danville Circuit Court in 2018 for a separate investigation puts it more bluntly.
"There is a known rivalry between two criminal street gangs in Danville VA dating back into 2017 or earlier," the warrant reads. "Evidence of this rivalry was discovered through investigations into several shootings that were clearly identified as having been motivated by gang participation and gang retaliation."
George W. Knox, of the Illinois-based National Gang Crime Research Center, noted skepticism at the notion of street gangs commingling out of childhood friendships.
Gang conflict usually stems from dislike of or need for retaliation against a rival gang — "the simple issue of enmity," Knox said.
"It usually boils down to protecting the gang and standing up for the gang," he said.
Members of historically rival gangs sometimes cooperate, he continued — typically when they share a supplier of drugs, are imprisoned or when the gangs are not nationally affiliated and cull their identities from internet sources or rap lyrics.
The cooperation that led to Motley's death in 2016 has landed 21 suspected gang members in federal court.
So far, nine have pleaded guilty across three cases.
The killings
"It was always about making money," Richardson said. "All of a sudden… they were out literally hunting each other."
In 2016, the violence escalated.
"Those groups, with pushing and backing from people not even in the city of Danville many times, were pushing violence … that is the first time we had that type of Bloods, Crips, neighborhoods going against each other." Richardson said. The year 2015 going into 2016 "is when they really latched onto national groups."
The volume of violence was uncharacteristic of Danville's gangs, and the timing, according to federal court documents, is no coincidence.
Some people connected to national gangs moved to the city before the killing sped up, but some local members brought prison connections home to Danville after serving their time, Lt. David Whitley, of the Danville Police Department's investigative unit, said.
Because the gangs were changing — from money-minded outfits to violent sets — police had difficulty gathering information on them and staying ahead. That, Whitley said, may have contributed to a slower police response. The department was forced to react to violent gang-driven crime instead of preventing it.
And the gangs believed they could do what they wanted — that they controlled the city, or at least certain areas of it, Whitley said. Maybe they were right, he conceded; the violence got out of hand too fast for police to respond quickly. The department did not have the resources to keep up.
"We were more reactive; we didn't have the units, the groups, the intelligence gathering to stay on top of what was growing," Whitley said. "We are certainly not in that situation anymore."
Police did not expect the volume of homicides they faced in 2016, former captain of investigations Matt Carter said. And investigating gangs, he noted, is a larger task than solving one-off crimes.
"Prosecuting individuals for individual acts is relatively straightforward," Carter explained, "when you are trying to go after an organization, that's a whole separate animal."
When investigating gangs, Whitley explained, police are already gathering information on potential and known gang members before a killing, and work to determine if the act is done for a gang's benefit. The process for tracing a homicide back to a gang requires more information than a simple name and the cause of death.
"Sometimes it's the things we do even before a homicide… just looking at social media, getting in touch with the school resource officers," Whitley said. "Being able to talk to a neighbor and know where the hangout is… all those things that show a connection."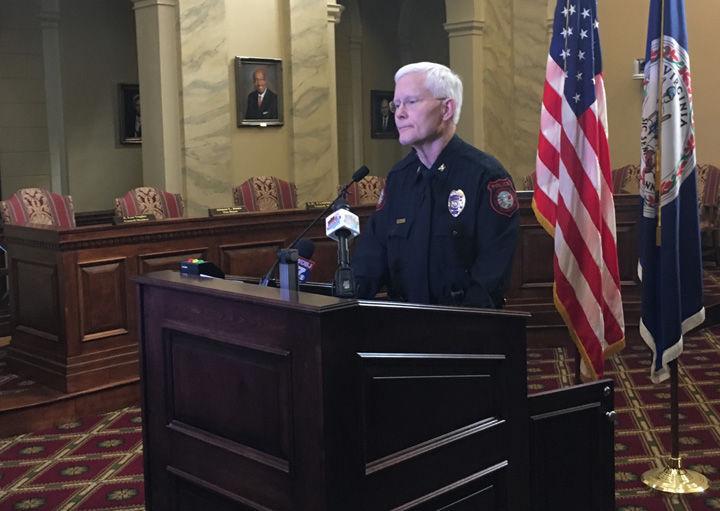 In response to the violence, then-Danville Police Chief Philip Broadfoot put more officers on the streets and created a temporary investigative team to focus on issues of gangs and violence in late 2017. After 14 years as chief of police in the city, Broadfoot said he is still puzzled by the number of killings that took place during that period.
"I have not been able to make sense of those two years… they are aberrations," he said. "I'm still scratching my head over why so many people would commit murder."
Broadfoot's temporary unit became permanent when Scott Booth took over as Danville's chief of police in February 2018.
Booth, who has worked in law enforcement in Richmond and Washington D.C., came into the job with goals of reducing violent crime and increasing community engagement.
Through engagement programs like community walks and coffee shop meet-ups, along with the creation of a new division tasked with managing, planning and conducting this outreach, the department attempts to show police officers as members of the community. The hope, Booth has said, is to build rapport between officers and those they serve.
Forging trust between communities and police is a long-term process. But if accomplished, communities provide police information, enabling them to better solve and prevent crimes.
Investigators agreed the gang problem is difficult to stay on top of without support. The best way to combat it, Richardson said, is to seek assistance from the people who live in the city — those on the streets witnessing and living the problem every day.
"The gang atmosphere in this town is an ever-changing atmosphere," he said. "So that is why we need to have the community's help."