JANUARY
"I got hired on here only to find out they're closing the doors."
Telvista employee Melissa Raborn, after finding out the company was shutting down in March, leaving her and about 300 other employees out of a job. She had just finished month of training.
"He loved everybody. He was the life of the party."
Samantha Baynes, mother of 7-year-old Kevin Baynes Jr., the Hurt boy who died from complications from the flu in January.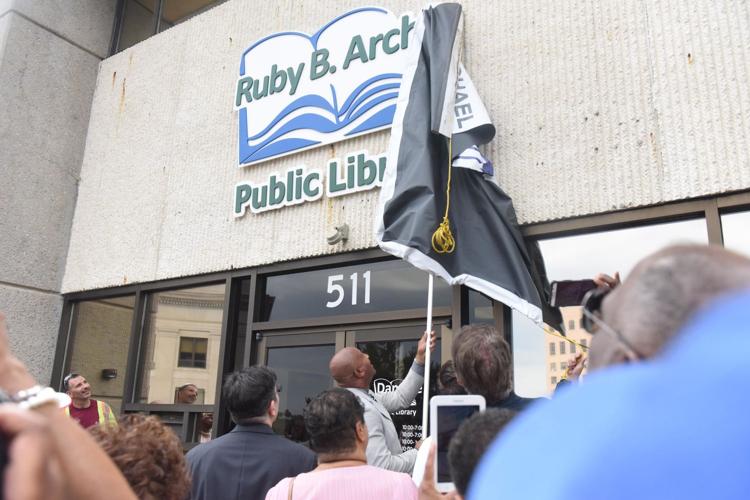 "The outpouring of support from the public on this has been tremendous... This is a great thing in a number of ways."
Councilmen Lee Vogler, after council gave final approval on naming Danville Public Library after former mayor and educator Ruby B. Archie.
"I wish every student in Pittsylvania County had had a teacher like Lois. She was just a great person, a great friend, a great teacher."
Former education co-worker Sandra Lovelace on the death of Lois Byrd, wife of Chatham Mayor Roy P. Byrd Jr., who died in a house fire.
FEBRUARY
"You guys are out of touch with the community. We as a community deserve better."
Danville resident Robert Williams, during a public hearing on high utility bills held by the Danville Utility Commission.
"After seeing it, I'm glad that I came. It's an amazing investment in the community and its future."
Arkansas Gov. Asa Hutchinson, following a tour of the Institute for Advanced Learning and Research and its Gene Haas Center for Integrated Machining.
"Rev. Barber was a Godly example for our community in that he lived what he preached. Our community has been a better place because of Rev. Barber's acceptance to his call into the ministry. He fought the good fight and kept the faith. Now he has received his heavenly reward."
Pittsylvania County Sheriff Mike Taylor on the death of the Rev. R.J. Barber Jr., host of "Tabernacle Time."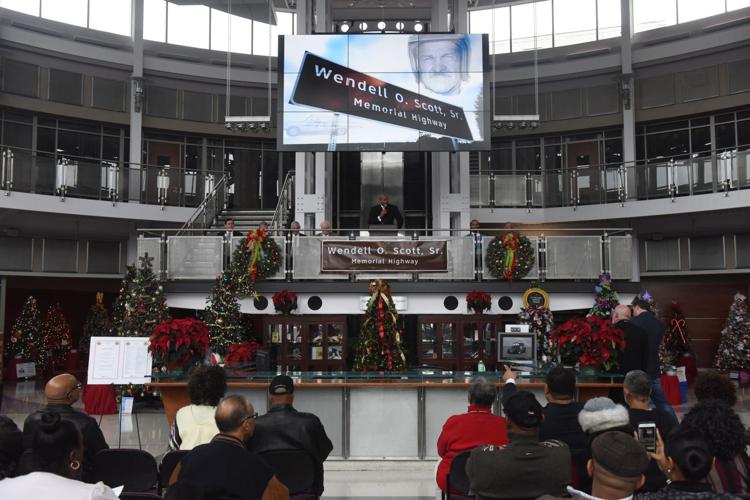 MARCH
"Let's use his legacy to capture that perspective. We want people to say 'let's go to Danville today.'"
Warrick Scott, grandson of local NASCAR legend Wendell Scott, on why a portion of the Danville Expressway should named after his grandfather.
"I turned my lights on and that's when he kicked it."
Virginia State Police Senior Trooper William Davis after a high-speed police pursuit ended with a single-car wreck.
"You would never meet a nicer person in your life. He was always willing to help."
Danville Golf Club board member Harry Lea on the death of golfer Bobby Mitchell
"It would blow your mind what we have to put up with."
Danville school bus driver Leon Burchett frustrated by cuts to his already short 27.5-hour-a-week schedules due to a combination of frequent snow days, holidays and teacher work days.
APRIL
"I was glad he allowed us to see it. It helped give clarity as to what was going on."
Rev. William Avon Keen, president of the Virginia and Danville/Pittsylvania County chapters of the Southern Christian Leadership Conference, on Danville Police Chief Scott Booth's release of the body-camera video of the fatal police-involved shooting of 25-year-old Juan Markee Jones.
"It came so fast we didn't beat it to our house. The hail stung a little bit but we are otherwise OK … We don't want to ever do that again."
Stuart Sutphin, an extension agent in Danville, on walking his dogs when a severe storm hit. Sutphin lives on White Oak Mountain in the Spring Garden area. A tornado touched down in the Westover Drive area of Danville.
"Usually, three fires in a week is a lot. Three fires in one night, two at the same time, was overwhelming."
Danville Fire Department Capt. Scott Key on three fires — one fatal — that taxed resources of the department.
MAY
"He was my best friend. He was like my son. He always looked up to me."
Christopher Anderson, talking about his younger brother, 31-year-old Arthur Obrien Anderson, who died following a shooting at Rocklawn Avenue.
"It was such an asset to the Danville Mall. The staff there was like family to us. We're all in this together."
Karen Johnston, owner at Karen's Hallmark Shop in Danville Mall, on Sears closing.
"Today is kind of bittersweet, especially for me. On this day three years ago, my father passed away from cancer."
Stephney Tucker, valedictorian of her 2018 Dan River High School graduating class, on her Dad who died on the same date three years ago.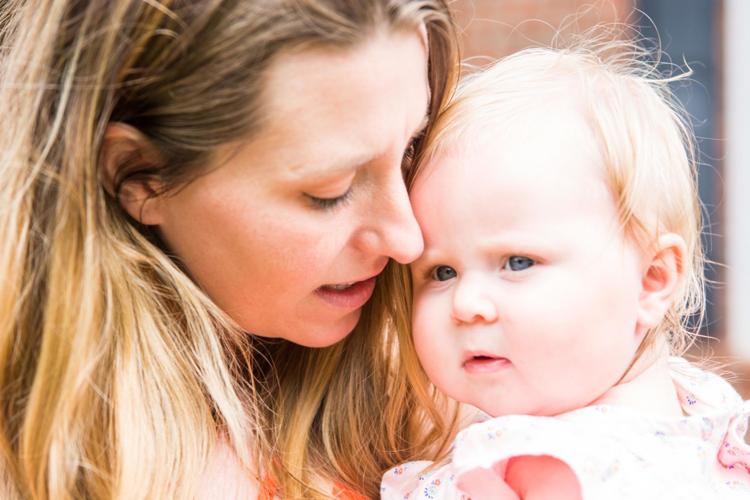 JUNE
"I don't really remember a lot of it. When your child is abducted, that's your main focus is to try to hit the ground running, being able to do everything you can do to try to help law enforcement do their job."
Kristen Murphy, mother of Emma Grace Kennedy, recounting her experience during the two-day period between her daughter's abduction and return.
"You've got to do seven days of work in the 24 hours that it's not raining."
Stephan Barts, Virginia Cooperative Extension agent on the effect long periods of rain had on farmers throughout the summer, who are at the mercy of Mother Nature.
"Those are the folks that when somebody's stopped by the side of the road, they'll probably stop to help them. These people are part of the community."
Dean Fowler, Pittsylvania County Fire and Rescue Association president on the volunteers who were stepping up to fill the gap left when back-up transport provider Regional One abruptly ended their contract.
"Being publicly referred to as an abuser, compared to a donkey and making people wonder what the next episode of 'Sherry shenanigans' was going to be is nothing more than cyberbullying."
Sherry Flanagan, former director of the Pittsylvania County Department of Social Services during a board meeting where the state assessment found no evidence of a toxic work environment
"It sounded like a truck being hit."
Green Street resident Nicolette Fisher, describing what she heard the night 27-year-old Chad Atchison died after he ran into the side of a moving Chevy Silverado while riding his skateboard.
"I think you are one of the most dangerous people I've encountered."
Danville Circuit Court Judge James Reynolds to Ekong Ben Eshiet, before sentencing him to 12 years in prison for instigating a Jan. 20 shootout at Pit Stop Mart on Piney Forest Road to further his gang membership.
JULY
"They are telling people lies, they are trespassing. I worked too hard and my wife and I sacrificed too much to just let people walk all over it."
Doug Bryant, landowner in Brosville who reported Mountain Valley Pipeline surveyors for trespassing on his property in relation to the proposed Southgate extension project.
"She was as golden as her hair color, she was pure."
Kamisha Smith, speaking about neighbor Louvenia Loney, the 87-year-old who was found dead after her house caught fire leaving family members and friends searching for answers.
"It's putting a magnifying glass on something that's been happening for quite some time. I think the concern is, is this going to exacerbate it or not?"
Matt Rowe, Pittsylvania County Economic Development Director on the tariff war drawing attention to the ongoing plight of farmers.
"He taught me as an employee — and I'll carry it with me the rest of my life — to never give up."
Amy Chaney Amburn, recalling her boss, respected Danville attorney and former Danville mayor Ronald Williams Sr. who died in July at 81. He co-founded the law firm known now as Williams, Morrison, Light & Moreau.
"That makes it more difficult for drug dealers... Wherever they go, we are kicking them out."
Cpl. David Austin of the Danville Police Department said surveying a blighted house.
AUGUST
"Once you get to know the customers, it starts to be a family. Would you lie to your family member or would you do what you can to try to help your family out?"
Danyelle Roberts, co-founder of a new nonprofit in Danville to help clients pay less for their medication.
"We can have all the programs and tuition assistance in the world, but if they don't have the means to get to either the programs or employment, what good is it?"
Betty Adams, Southern Virginia Higher Education Center executive director on the need for the regional public transit system under development
"It comes from teachers who not only look like you, but understand you and your experiences and kind of relate and connect with you perhaps in ways other teachers may not be able to."
Willie Sherman, Pittsylvania Education Association vice president of minority concerns on the positive impact it has on children of color to be taught by teachers of color at some point during their education.
"This is going to be a dark day in Pittsylvania County."
Former social services board chairman Rev. Stedman Payne, speaking during the meeting before the board voted 4-3 to terminate Sherry Flanagan as director of the embattled department.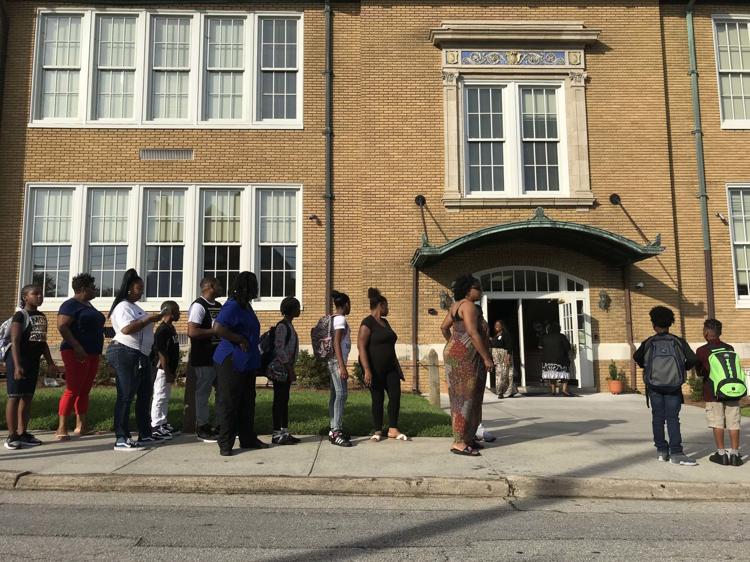 "It's indescribable. We know when something's right. This is right. It feels right. We know children are going to benefit from it."
Danville School Superintendent Stanley Jones, on the first day of school at the newly re-opened Woodrow Wilson Elementary School. The school had been closed since 2013.
SEPTEMBER
"How many other businesses can lose 40 percent of its profit and stay open? That's our resiliency I guess you could say."
Nathan Hammock, a dairy farmer on the state of the dairy industry while discussing the effect of the tariff war between the U.S. and China
"She leaves a huge hole to fill, but while Denice has worked her final deadline, she'd be the first to tell you the show must go on."
Keven Todd, Danville Register & Bee general manager on Denice Thibodeau after the longtime reporter died.
"It was like Alice in Wonderland. Everything was sideways."
Michelle Moore after her house collapsed in on itself from flash flooding in a severe storm following the remnants of Hurricane Florence.
"It just kills business. It's disrupting every aspect."
Robbie Woodall, Woodall Chevrolet owner speaks on the effect of Hurricane Florence's looming threat.
"The city is liable for damages to the thing, regardless."
Danville resident Cecil Calvert, after his robotic Husqvarna lawnmower was taken from his Parkway Drive home by a Danville city trash truck driver.
"This facility is a symbol of the continued resurgence of this region. This structure is a shining beacon on the hill of the Dan River Region."
Bob Warren, chairman of the Danville-Pittsylvania Regional Industrial Facility Authority, during the ribbon cutting for the newly-built Kyocera SGS facility at the Cyber Park.
OCTOBER
"It could be a very important moment both for the opioid movement and the tort system."
Leslie Kendrick, University of Virginia law vice dean on the number of opioid lawsuits being brought forward across the country, including Pittsylvania County.
"The ultimate goal is certainly to register people but to help people realize their voice does matter. No matter what your political affiliation is, you need to vote."
Billy Wooten, the Center for Community Engagement and Career Competitiveness executive director on Danville's first-ever Rock the Vote event.
"This was one of the most astounding rises on the Dan River I've seen."
Peter Corrigan, National Weather Service meteorologist on the flooding caused by Tropical Storm Michael in just a few hours.
"It's just a loss of proportions we can't even measure."
Debbie Thompson, sister of Jennifer Mitchell, one of the people who died in flooding caused by Tropical Storm Michael
"One of my first thoughts was my dad's not going to be at my wedding, not going to be at my college graduation. Those are things you expect your parents to be at. There will be something missing from those milestones."
Katie Tanksley, daughter of William Tanksley, one of the three people who died in flooding caused by Tropical Storm Michael.
"I've been with my brother from the day he was born to the day he laid down."
Nakeema Harris, sister of Dwight Harris while talking about her little brother who was shot on Cabell Street.
"I saw it as a political stunt."
Senate candidate Corey Stewart, on Danville city officials walking out during his speech at the Virginia Municipal League conference in Hampton, after he singled out Danville for its economic challenges. Sen. Tim Kaine would go on to defeat Stewart handily in November.
"It is scary and traumatizing and devastating."
Angie Baldwin, owner of Colonial Heights Apartments on Arnett Boulevard, told state and federal officials when they surveyed destruction from Tropical Storm Michael. The storm was the third time floodwaters hit her property since May.
"A lot of the community depends on me to be there. Sometimes a haircut can make people's day."
Louis Williamson said, cutting hair outside his South Main Street barbershop power outages after Tropical Storm Michael.
NOVEMBER
"It's never just about deciding that one particular case. It's about what is the guiding rule that should govern whole classes of cases."
University of Virginia environmental law professor Cale Jaffe, speaking about how the Supreme Court will weigh its decision on Virginia's uranium mining ban. Ban supporters were cautiously optimistic have the case was heard in early November.
"I think that law enforcement spends all of their time, more than people realize, on serving other people in different ways. It's nice to be able to give back and show our appreciated and give us a chance to serve her."
Jesse Tate, a director of security for Kickback Jack's on raising money to help police officer Bonnie Jones after her house burned down.
"People have been feeling forgotten and left out for a long time. Until the site is cleaned up and there's something going in there, it's very difficult for people on this side of the county to find something to believe in."
Gary Poindexter, mayor of the Town of Hurt on the prospect of attracting commerce to the Southern Virginia Multimodel Park with the help of the nearly-formed Staunton River Regional Industrial Facility Authority.
"I've got individuals who are calling everyday to try to get in to our men's center. The needs are more than I could've imagined initially."
Gary Robertson, Axton Hope Center Ministries admissions director on the need for addiction treatment in the region as the group embarks on opening another facility in Pittsylvania County.
"You are all a model. You are something that makes us proud."
Gov. Ralph Northam, during an announcement that United Kingdom-based Harlow Group Ltd. will locate its first U.S. manufacturing plant in the Cyber Park in Danville, investing $8 million and bringing 49 jobs.
"A picture is worth a thousand words."
Gov. Ralph Northam, on viewing the destruction to Mount Carmel Baptist Church by Tropical Storm Michael that hit Danville Oct. 11.
"We're really living in a time of broken government."
Former Virginia Lt. Gov. Bill Bolling, during a speech at Averett University's Frith Fine Arts Center.
"They must have one incredible need to go to this length this quickly, knowing what they are doing is almost certainly unconstitutionally broad."
Kevin Goldberg on sealing a federal court case
DECEMBER
"The moment they knew that they were going to have to make some changes, let the people know because we're getting ready to disrupt your household."
Anita Royston, Pittsylvania County NAACP president on the handling of the misassigned voters in the county who were moved to Halifax County about three weeks before Election Day.
"It was a centerpiece at one point in that community and to be able to recreate that again except for this generation, it's a really rewarding thing to do not only for the county but for that area."
Mark Moore, Pittsylvania County Parks and Recreation director on the Wayside Park rehabilitation project after it inched closer to the groundbreaking stage after securing over $100,000 in grant funds.
"I'll be listening to the staff here to get their viewpoints on what has transpired over the last several months and get their feelings."
Christopher Spain, new director of Pittsylvania County Department of Social Services on his plans for approaching the first few months of his tenure.
"You put a gun to the back of a man's head and pulled the trigger."
Judge Stacy Moreau said in sentencing 16-year-old Davarius Javon Rodgers to 18 years for attempted murder.
"We've had so much damage from the flood that I'm tired of fixing a building that's not mine. It's just out of my range to fix it anymore."
Debra Layne, owner of Heart Line Restaurant on Riverside Drive, on why she is closing the location at the end of 2018. She hopes to re-open it at another location in March.
"We want to become the Amazon of tubes."
Parag Chaturvedi, Essel Propack head of operations in the U.S., on the company's plans to invest $31.2 million and add 45 jobs at its plant over the next three years. The company makes tubes for cosmetics and personal care items.
"Christmas is certainly coming early to Danville. You can feel the excitement in the air."
Danville Mayor Alonzo Jones, during the announcement that PRA Group, a debt collection agency, is bringing 500 new jobs to the former Telvista building Danville.