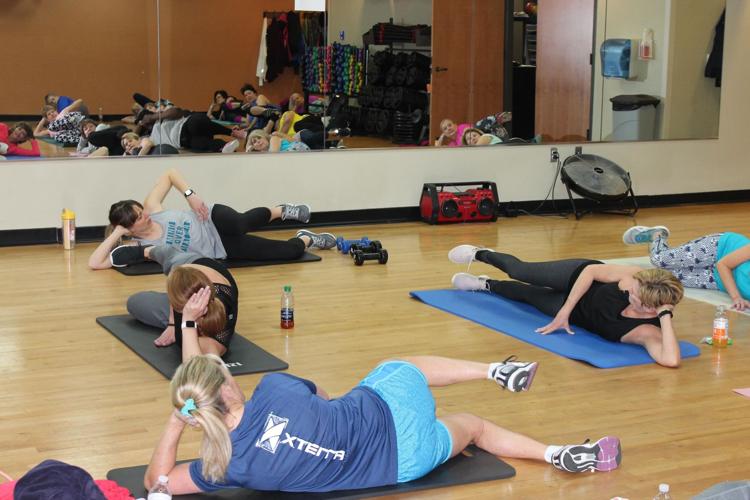 More than just a gym and pool, Danville Family YMCA continues adding new programs, members after five years in new River District space 
Finding a parking place at the Danville Family YMCA is not always easy. Sometimes it seems like everyone in town might be there.
Most days find the parking lot almost full and the building filled with people exercising, taking any number of classes and visiting with friends they've known for a while or just met that day.
Eight hundred to 1,000 people a day visit the Y, according to Sarah Folmar, CEO of the Danville Family YMCA.
Those people are younger or older, men and women, every race and color and every degree of fitness. Everyone comes to seek a better, healthier life for themselves.
"The Y has become sort of the heart of the community. It's centrally located and it's by the Riverwalk Trail, plus it's one of the first new buildings in the River District and the first new building to face the river," said Folmar.
The "new Y," as people still call it, will have been open five years in September and is always improving so that members have the "latest and greatest of equipment and supplies," Folmar said.
The "old Y" on Main Street had 1,300 membership units — a unit can be a family — and 2,300 individual people as members. The "new Y" as of April had 5,200 units and 9,400 people as members.
Although there are usually trends and dips in gym memberships, such as a surge at the first of the year and a dip when warm weather comes, the Danville Y never sees a decline.
"The numbers continue to climb," Folmar said. "The peak times are from 8 in the morning to about 10:30 when we see a lot of seniors, stay-at-home parents and people with disabilities. Then it spikes again from 5 in the evening until 7:30 when people come in after work. At any given time the parking lot is full."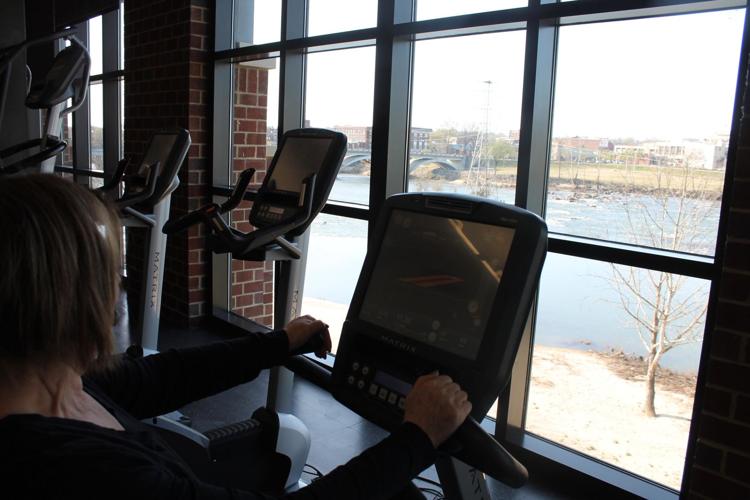 Constantly expanding
Because of the popularity of the Y, Folmar said the organization is constantly looking for ways to expand the services.
"We have expanded our Child Watch, which is an awesome service," she said. "Parents can drop the kids off, exercise, have a cup of coffee together and even take a shower before picking up the kids."
The number of classes being offered also has expanded.
"We have more than 70 classes on the land and in the water," she said. "Classes are as early as 5:30 in the morning on up to 7 at night. There is something for everyone."
Eight hundred forty-three children and 120 adults learned to swim at the Y in 2018, according to the aquatics director, Darren Bennett. 
It's easy to vary exercise from day to day.
"On Monday you could do water aerobics, then use the track on Tuesday and then on Wednesday do something else," she said. "And if you're not comfortable with what you are doing, you can talk to a certified staff member."
She is aware that lots of times people are intimidated, but then they walk in and see the different levels of activity going out. She said in past Pilates classes she has taught, there would be teens on up to senior citizens.
"It's very diverse," she said. "Whatever is happening outside in the world, there is a sense of community inside and it's diverse from cradle to the senior years. A CEO of a company might be walking beside a person who is there on a scholarship."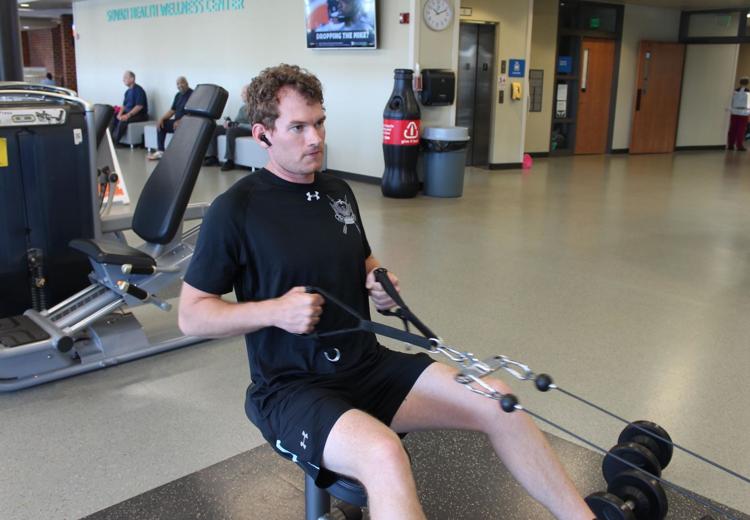 Building the YMCA
Multiple community organizations came together to raise money to build the Y, a $15-million project. The ground was broken in April 2012.
The Dan River Regional Foundation provided a $9.4 million challenge grant for the project.
The Hughes Memorial Foundation donated $250,000 for the facility's child care center to offer after-school programs and summer camp for children.
Other organizations that provided money included Danville Regional Medical Center, now SoVah Health; the Danville Lions Club; the J.T. Minnie Maude Charitable Trust; the Kiwanis Club of Danville Foundation; American National Bank and Trust; the Carrington Trust; the Daly Charitable Trust; and multiple private and individual donations.
"The list is a great representation of the community coming together to build the Y," said Dustin Whittle, the associate executive director.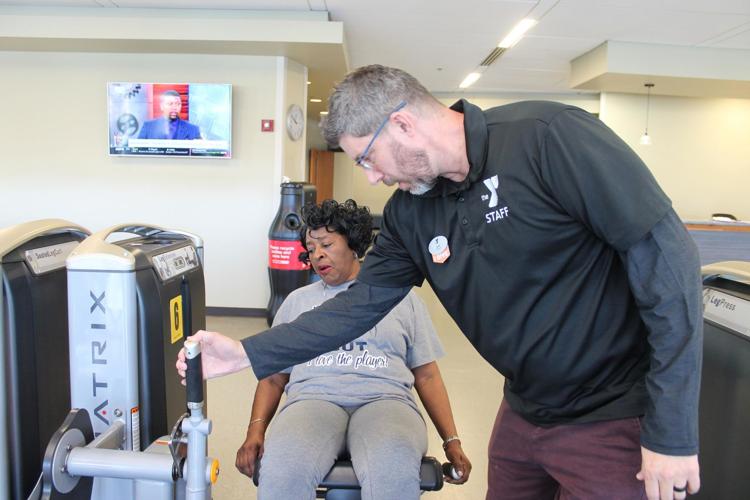 Financing the Y
Folmar said the Y gives out almost $137,000 a year in scholarships for people who can't afford a membership. Those expenses, plus the costs inherent in maintaining the Y and the ever-expanding services, necessitates a three-part revenue stream.
There is revenue from membership dues; program revenue from activities such as swimming lessons, the after-school program and personal training; and the fundraising to include the annual campaign and grants.
Some of the local organizations which contribute to the Y include the Hughes Memorial Foundation, the Womack Foundation, the Danville Regional Foundation, the Lions Club, the Rotary Club and the J.T. Minnie Maude Charitable Trust.
SoVah Health sponsors the Louie Fields 5K and also leases 2,500 square feet at the Y for various therapies.
"It's a great partnership," Folmar said. "If you are already coming to the Y and something happens, it's easy to transition to therapy here, or vice versa, if you finish therapy here, you can transition to working here with a certified trainer."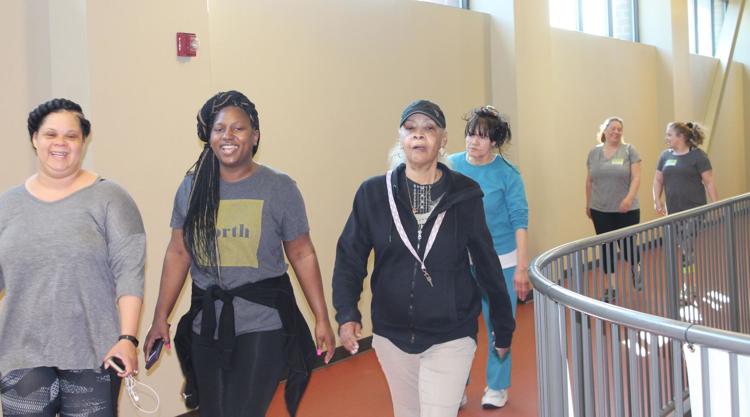 Growing programs
Other programs that have grown since the Y opened include the swim team for children and teens, which, Folmar said, the coaches have revamped.
"They are very competitive against other Ys," she said. "They used to be in the bottom but recently they got second place overall as one of the 12 teams in the region. And now in the new Y we can actually host the meets here."
The strategic plan includes two areas of focus for growth.
"One area of focus is to get the community to see we are a community organization and not just a 'gym and swim.' We help all people regardless of their ability to pay," Folmar said. "We are trying to get that word out."
The Y also wants to expand its Child Care, which is now an after-school program with transportation to the Y in the city and in two county schools.
"We pick up from city schools and have the children until 6 p.m. We focus on development, making sure their homework is done, they have a healthy snack and they exercise," Folmar explained. "All that is done when mom and dad come."
There are 39 children ages 5 through 12 at the Y program, a number based on the square footage and seats in the buses. More than 60 percent of those students are on scholarships. There is also a summer program, which, in April, had only six spots left.
In Pittsylvania County the staff goes to Twin Springs and Kentuck elementary schools for the program. The children have access to the school's gym, playground, media room and library. There are at least 15 students participating at each site and in the next five years the strategic plan includes looking at other sites in the Y's service area of Danville, Pittsylvania County and Caswell County, North Carolina.
"One of the biggest challenges in the summer is the transportation," Folmar said. "We just have the mini-buses, but we hope to eventually expand beyond the 39 children."
Youth in government
Whittle is excited about a new YMCA program call "Youth in Government." The club meets every other week to research different topics, then create bills for a model General Assembly held yearly.
"For us it's the first year in the program and is for 9th-12th graders," Whittle said.
The model General Assembly was held in March and Whittle was pleased that all the bills the Danville group put together passed.
"It's a three-day event and we were busy all day," he said.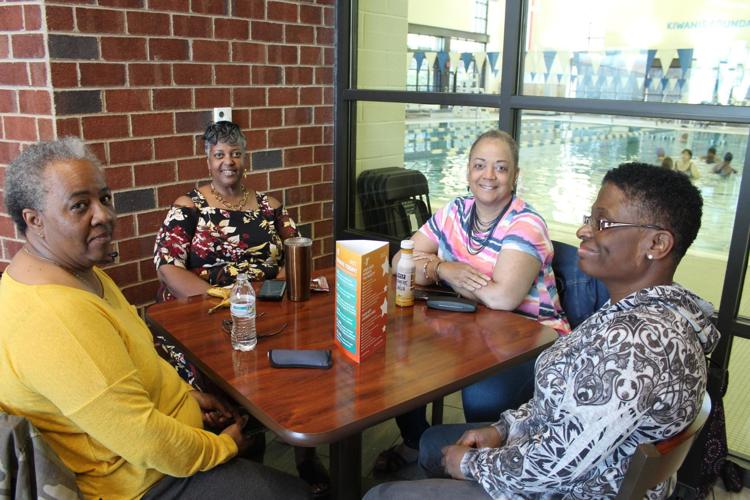 SilverSneakers
The SilverSneakers program also is popular at the Y with memberships paid for by various insurance companies.
"We have more than 1,000 members who take advantage of it," said Whittle.
According to its website, SilverSneakers is a "health and fitness program designed for adults 65-plus" and is included with many Medicare Advantage Plans.
In Danville a SilverSneakers membership gives access to every program at the Y. Throughout the day, seniors may be seen walking or running around the track, playing pickle ball, enjoying yoga and other exercise classes, visiting with friends and in the pool for water aerobics.
"Our Y thinks this is a great program," Whittle said.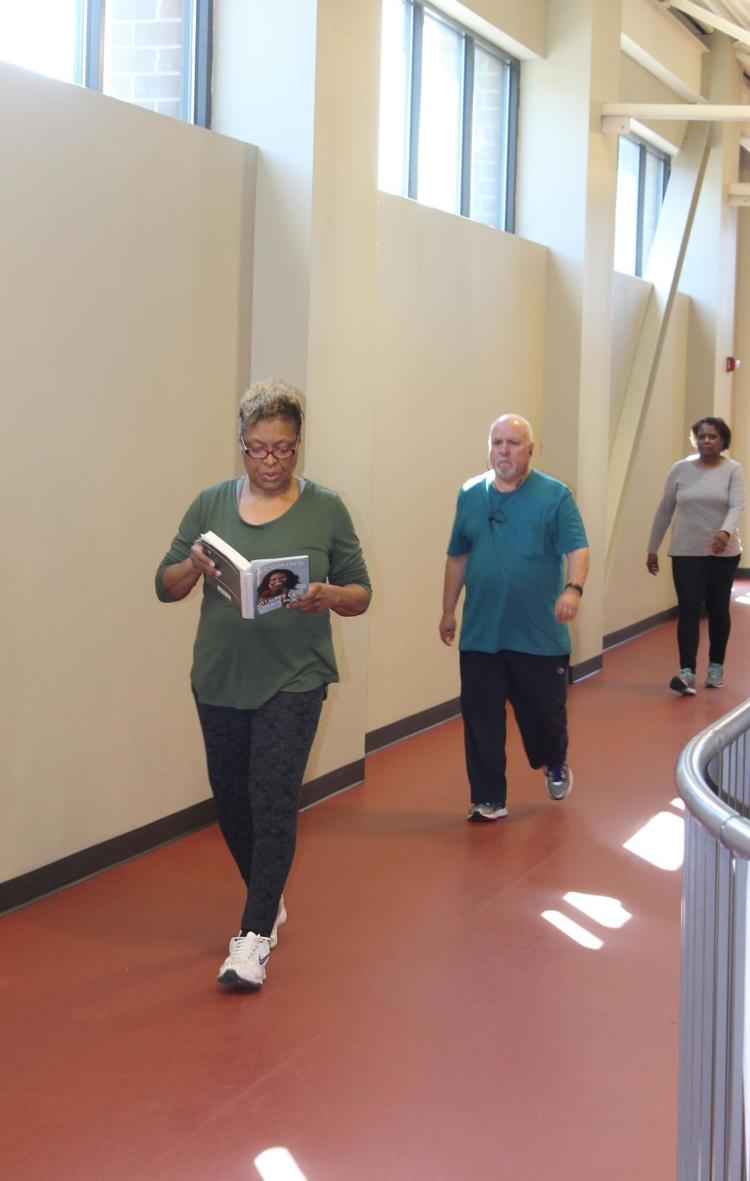 Focus
The YMCA organization has three areas of focus:
» Youth development: nurturing the potential of every child and teen;
» Healthy living: improving the nation's health and well-being; and
» Social responsibility: giving back and providing support to our neighbors
Folmar said, and all of the programs and projects the YMCA does apply to at least one of those efforts.
"The YMCA has been a part of Danville for more than 132 years," she said. "It's probably one of the longest-standing businesses in Danville," she said.
Members speak out
The YMCA is a busy place every day. People are visiting, reading the newspaper and scrolling down their phones in the lobbyagainst a backdrop of people lined up in the massive swimming pool enjoying water aerobics.
Downstairs children play under the watchful care of staff members while their parents are upstairs riding exercise bikes and walking on treadmills in front of floor-to-ceiling windows looking out over the Dan River and the downtown River District.
Walkers and runners enjoy the track across from rooms where yoga, Pilates and other exercise classes go on for all ages and all levels of fitness.
Members laugh, talk and sweat together.
Mike Ragsdale comes to the Y five days a week and walks between 40 and 60 laps around the track, which takes him a little more than an hour.
"My wife's been coming a long time, but I just started last June," he said. "I was sitting around the house and needed more exercise. I have an ankle fusion so the flat surface here works for me."
He also has a stent in his heart so he said any exercise helps.
"I plan on trying the machines eventually," he said. "It makes me feel better to come and I am losing a little weight."
He laughs when he explains that to keep track of so many laps he hits a little plaque on the wall every time he goes by it and counts.
"Everyone here is super friendly and very nice," he said. "They are always asking if they can do anything for me."
Bernice Giggetts was at the Y trying to strengthen her legs and spine, having been sent by her doctors.
"I was in the gym just now, plus I walk around the track," she said while working her legs on a machine. "It's very nice here."
LaKeisha Deshazor and Charnese Bennett are friends who try to meet up at the Y.
"We motivate each other," said Bennett.
They walk on the track and do some of the classes together in a goal they both share to be healthier.
"We come about three times a week and meet up when we can," said Deshazor.
At the tables in the lobby four friends sit and talk after their workout. They come separately but then meet up afterwards.
"We go in and do our thing," said Sylvia Wimbish.
Three of them have known each other for years, then added the fourth friend after meeting her at the Y.
"We get in the water for aerobics and ride bicycles," said Deloris Falden.
Eva Terry added, "We get our day started here."
Jeff Dodson has been coming to the Y for four years after his cardiologist retired him from work following two heart attacks.
"My wife said my job was to go to the gym every day," he said, and he has been obedient. He works 50 minutes a day.
"Thirty is what everyone should be doing and one hour of walking hurt my feet, but 50 minutes a day seems to be my sweet spot," he said.
He also works on the machines.
"What I enjoy is the social aspect. Before I came I didn't have daily contact with people, and I missed that," he said. "But down here I've hooked up with people I know and we walk together. Now we keep check on each other if someone doesn't show up.
"I love it. I really love the track — I like the climate-controlled atmosphere and that there's no rain or pollen."
He added, "The only problem is they need more parking."
But that's a good problem for the Danville Family YMCA to have.