For the first time in two months, Virginia churches will be allowed to have in-person services inside on Sunday. But not all places of worship are going to be opening doors just yet.
Many area churches have decided to wait — even as Gov. Ralph Northam officially gave churches the green light with some restrictions on Wednesday.
"As a team, we decided that we're not going to meet in public again until meeting in public is better than what we can do online," said Jeff Lynch, pastor of Compassion Church Danville.
According to the governor's guidelines, churches must limit occupancy to 50% of the building's capacity and ensure that non-family members sit at least 6 feet apart. Additionally, the churches should encourage people to wear face coverings.
These guidelines are all part of phase one of reopening, which goes into effect on Friday. Salons will be allowed to operate by appointment and restaurants will be allowed to have some patio seating.
Lynch noted that restrictions on children services and capacity, as well as requiring attendees to wear masks, were all deterring factors in their decision to continue with online services.
Drew Herring, pastor of West Main Baptist Church, is still working with church leadership and health professionals who attend to determine how and when the church will open. They know that the church won't have in-person services this Sunday, but leaders are still figuring out the plan after that.
"We really don't think we've had enough time to think about what we risk by reopening, but also what we gain and what we lose by opening now with these restrictions," Herring said.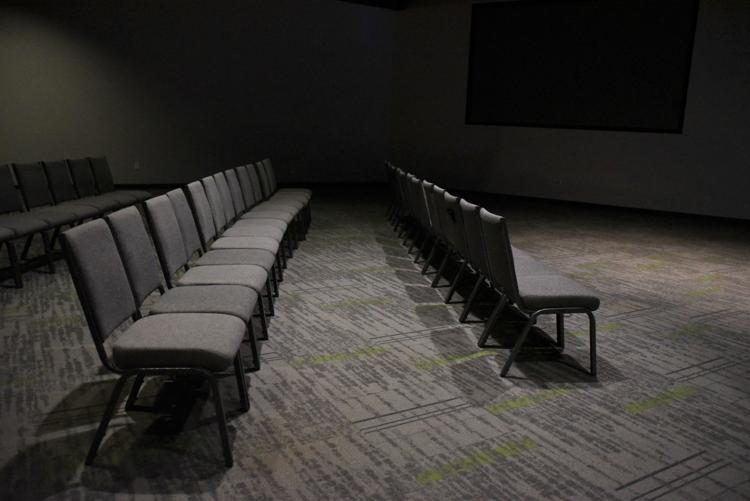 But some churches have decided to open doors with the restrictions put in place by the state. Dan River Church is going to open on Sunday with two services, but they will be at 9 a.m. and 11 p.m. instead of 9:15 and 10:45 like they used to be. That's to make sure that more cleaning can happen between the two services, said Pastor Scott Randlett.
"It gives us more time to make sure we're ready when the next group of people get there," he said.
That includes wiping down doors, spraying chairs and sanitizing all surfaces that people would touch. Throughout the week, members have been rearranging furniture in the building to make sure that social distancing is followed and that people can have a touchless experience.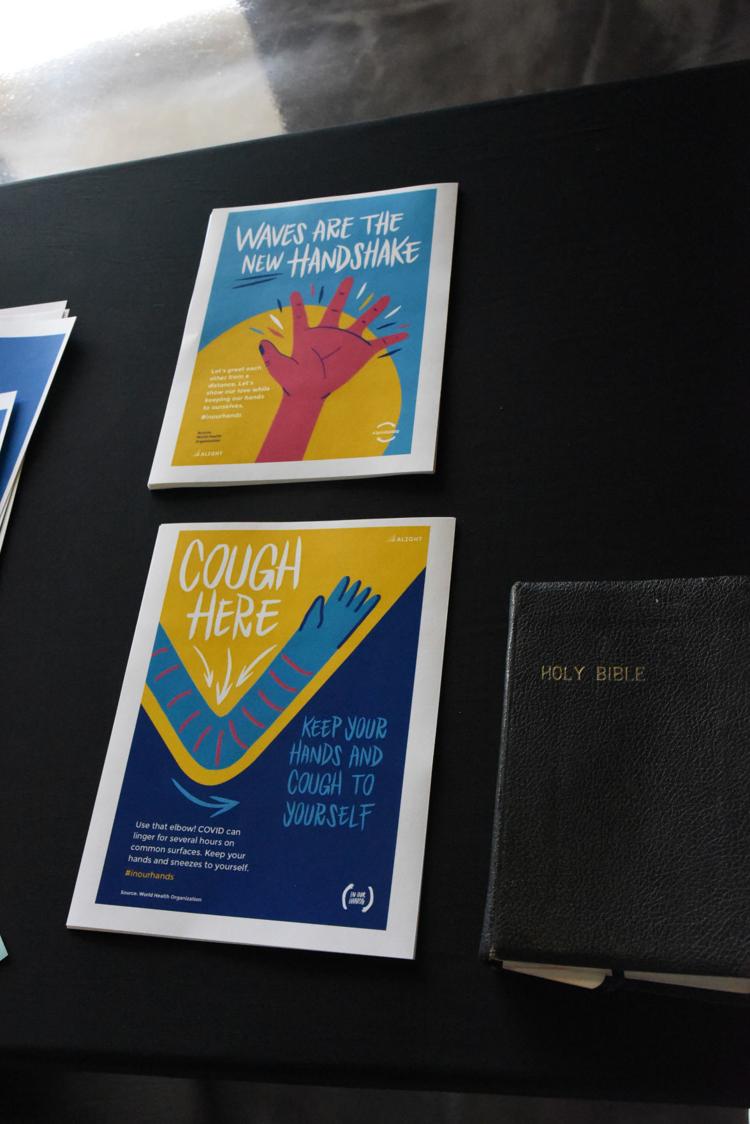 Randlett said he expects the church to have somewhere between 25 and 35% turnout on Sunday.
"We know that there are people that are ready to gather again and have an in-person worship experience," he said. "And at the same time I've talked to a number of people in our church… who are going to wait."
The church has also suspended nursery and youth services for the time being, which will also factor into attendance, Randlett said.
White Oak Worship Center in Blairs is planning to return to in-person service on May 31. 
"We will be asking people to register to come to church that day so that we can comply with all of the regulations the state government has asked for us during phase 1," the Rev. Roger Ewing wrote in a text message to the Register & Bee. Ewing said they are asking people to register before attending. By registering they agree to follow guidelines set forth by the church.
The Diocese of Richmond gave Catholic parishes throughout the state a green light to begin having in-person Mass on the weekend of May 23 and 24, as long as parishes follow the guidelines put in place by the governor. But the Diocese also put in another restriction: discourage people from singing — which could spread saliva.
The Catholic parishes are waiting an additional week before beginning in-person services to figure out the logistics and make sure they keep their parishioners safe, said Jonathan Goertz, of Sacred Heart Catholic Church.
"Each parish has a different demographic and physical layout… we all need time to work through all the implications to make sure we don't put anybody at risk," he said.
Both Goertz and Randlett are encouraging their members who are hesitant or have pre-existing health conditions that make them more vulnerable to COVID-19 to consider continuing with online services. And Goertz said that the decision on whether or not to open — or attend a church — should be made with other people in mind.
"I get the sense that a lot of people are making decisions saying 'I want to do this,'" he said. "As Christians, we want to make sure we are making these decisions in a very selfless way."
Adam Cook, pastor of Union Church — which has campuses in Danville and Caswell County — decided to continue with online services for the time being, largely because North Carolina officials haven't approved any gatherings of more than 10 people or allowed churches to open their doors.
"I think that all churches in Danville are border state churches," Cook said. "We want to be as respectful as possible to what our officials are saying on both sides of the state line."
Area pastors interviewed for this story largely agreed that online services and online small groups — or Bible studies — have done better than expected during the last two months.
"We've seen more people be open… to having biblical conversations," Randlett said.
Added Herring: "In some cases we've had more people watching online than we would have on a Sunday morning."
Jon Anderson, rector of the Church of the Epiphany, said that his church is following guidance from the Diocese of Southern Virginia to remain closed for the time being while a task force of medical professionals, clergy and others develop guidelines for episcopal churches in Southside Virginia.
Fred Shanks, City Council member and a member of Ascension Lutheran Church in Danville, said virtual church services and Bible studies have been effective and remains the safest option.
"While it is very important to get our businesses and economy started back up, I see no reason to rush church services back into the church building," he said.
Cook said that not being able to provide nursery or youth services factored into his decision, but one of the main deterrents to reopening the doors was the possibility of having to turn people away due to space requirements.
"You end up in a spot where you have to turn people away, and that's just not the mission of the church," he said.